During April and May, the CECI project crew was travelling to several European destinations and tested the cycling conditions in Breda, the Netherlands and Marseille, France. This gave us a good opportunity to compare the conditions with our hometown Lahti, Finland.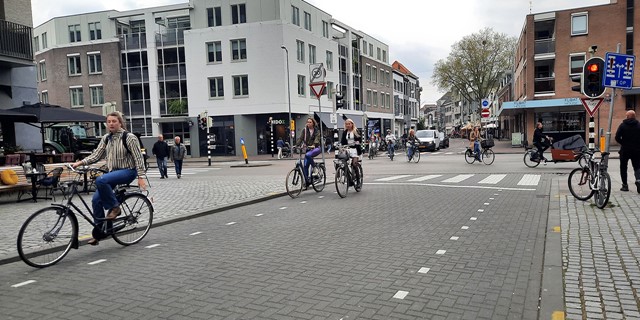 The cyclist's Mecca – Holland vs Lahti
In 2016, more than one-quarter of daily mobility was made by bicycles in the Netherlands, reaching altogether 15,5 billion kilometres. One-third of these impressive bicycle kilometres are travelled for leisure purposes and one-quarter for work trips. The number of bicycles gives a picture of the dominance of bicycles: 23 million bicycles outnumber the 17 million Dutch inhabitants. So, the picture of cycling Dutch people is not only mere fantasy. In the last years, the share of e-bikes has been increasing, being already 2 million in 2016. (Harms & Kansen 2018, 3-4.)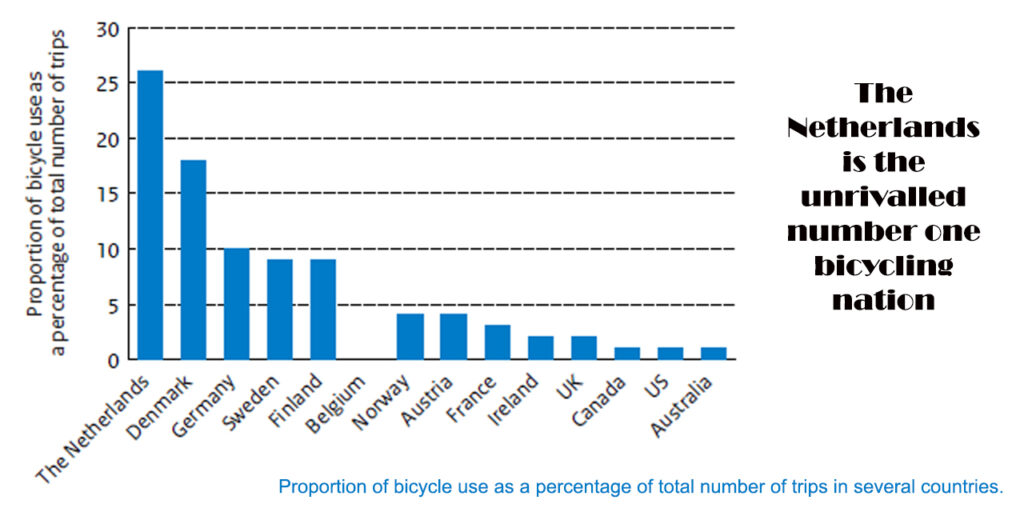 Breda, the city of nearly 168 000 inhabitants, has 1181 bicycle routes covering 74 871 mapped kilometres (Bikemap 2022a). One part of these is called the Cycle Highway Breda – Etten-Leur, which was created in 2003-2004 to be a model cycle route, safe and fast passage between two cities (Bicycle Dutch 2009). In comparison, in the city of Lahti, home to nearly 120 000 people, there are only 167 routes covering 570 kilometres of walking and cycling paths. Our CitiCAP smart bike path measures 2,5 kilometres (Bikemap 2022b, Lahden kaupunki 2021, City of Lahti 2020). It is easy to understand that cycling conditions are very different in these two nearly the same sized and populated locations. Although the difference is huge, it is all not so negative for Lahti either. In recent years many new bicycle paths have been built or old ones repaired. Also, the Mankeli – the Lahti e-city bike, was introduced in autumn 2021 and received a very positive reception (Lahden kaupunki 2021).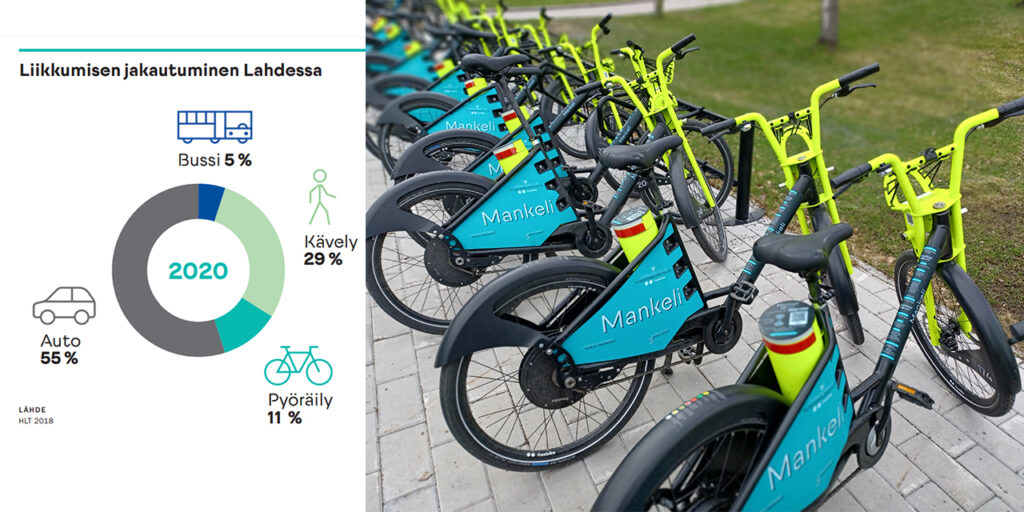 Increased heart rate in Marseille, France
Marseille, the second-largest city in France, with over 860 000 inhabitants, was one of the destinations where the CECI crew travelled in spring 2022. Some of the 72 cycle routes in Marseille became familiar while testing the city e-bikes in this vibrant, southern city (Bikemap 2022c). The few kilometres ride was a cultural shock to the northern participants from Belgium and Finland, which were not used to the fast-moving traffic and controlled chaos in the centre of Marseille. The tour was guided by local bike instructors and the whole group survived the journey with small mental bruises, increased heart rate and long-lasting memories.
The cycling experience clearly showed us, how we Europeans are working towards our common goals, such as more sustainable mobility, from very different starting points. Understanding this will help achieve these goals. Sharing good practices and learning from experiences is important along the way. This is one of the main goals of the CECI project. Learning from others, as well as sharing knowledge and experiences, help to develop the conditions in the project regions.
Authors

Katerina Medkova works as an RDI Specialist at LAB University of Applied Sciences and is the CECI Communication Manager.

Marjut Villanen works as an RDI Specialist at LAB University of Applied Sciences and is CECI Project Manager. CECI – Citizen Involvement in Circular Economy Implementation is an Interreg Europe co-funded project led by LAB University of Applied Sciences, Finland.
References
Bikemap. 2022a. Cycling routes in Breda. Cited 15 May 2022. Available at https://www.bikemap.net/en/l/2758401/
Bikemap. 2022b. Cycling routes in Lahti. Cited 17 May 2022. Available at https://www.bikemap.net/en/l/649360/
Bikemap. 2022c. Cycling routes in Marseille. Cited 17 May 2022. Available at https://www.bikemap.net/en/l/2995469/
City of Lahti. 2020. Safer cycling in the city with CitiCAP cycle lanes. Cited 17 May 2022. Available at https://www.lahti.fi/en/news/safer-cycling-in-the-city-with-citicap-cycle-lanes/
Harms, L. & Kansen, M. 2018. Cycling Facts. Netherlands Institute for Transport Policy Analysis. Hague: Ministry of Infrastructure and Water Management. Cited 17 May 2022. Available at https://english.kimnet.nl/publications/publications/2018/04/06/cycling-facts
Lahden Kaupunki. 2020. Liikkumisen jakautuminen Lahdessa. In Huttunen, A., Mäkilä, A. & Palovaara, S. 2020. Lahden kaupungin pyöräilykatsaus. Lahden kaupunki: Lahti. 8. Cited 17 May 2022. Available at https://www.lahti.fi/tiedostot/lahden-pyorailykatsaus-2020/
Lahden kaupunki. 2021. Pyöräily ja kaupunki pyörät. Cited 17 May 2022. Available at https://www.lahti.fi/asuminen-ja-ymparisto/liikenne-ja-kadut/pyoraily/
Links
Link 1. Interreg Europe. 2022. Project Summary. CECI. Cited 17 May 2022. Available at https://projects2014-2020.interregeurope.eu/ceci/