When the COVID-19 pandemic hit, our daily life got interrupted and a whole new form of normal was launched. People were forced to stay at home and switch to remote working and "COVID-19 proof" hobbies. In Finland, the level of lockdown was not as severe as it was in many other European countries, yet also Finnish society was restricted by regulations and rules to prevent the infection from spreading. Still, we had the opportunity to go out and exercise whenever we wanted to.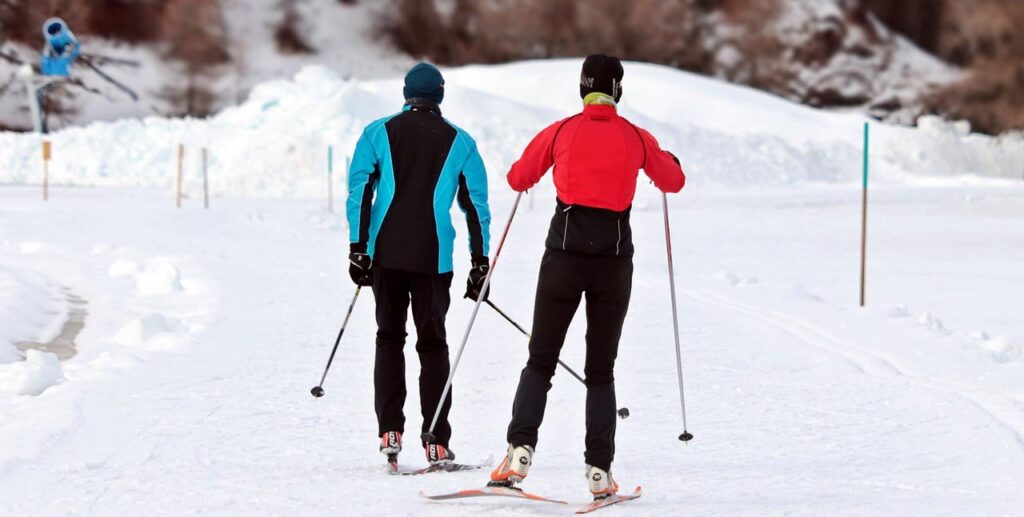 After the Finnish government released COVID-19 related pandemic restrictions, indoor activities were no longer possible to attend. It included all entertainment, movies, bars, gyms, swimming halls and group exercises. In Lahti, closing swimming halls was criticized because swimming is one of the few activities for people with limitations to keep them active and healthy (Valkonen 2021). Nevertheless, everyone understood that to keep on exercising or using their free time wisely, they needed to head outdoors.
Impact of restrictions on individual and companies
Leisure time has changed in a couple of years due to the challenges posed by the pandemic. According to a study by Lindén and Peltonen (2022, 29), more than 44 percent of people have plenty of free time during the week, but nearly 80 percent do not spend it outside their home. The reason for staying home is that leisure options have narrowed and there is a risk of exposure to COVID-19. Outdoor activities have grown in popularity; they are good for mental and physical well-being, and outdoors it's easy to avoid crowds.
COVID-19 pandemic has caused many difficulties for companies offering indoor activities. Sports and hobby facilities have been closed for a while and, once the facilities have finally been opened, they have often had to be reorganized or modified to reduce the risk of infection. For nascent companies, the situation has been at least as challenging. According to the business developer of Lahden Seudun Kehitys LADEC Oy, COVID-19 slowed down the establishment of new companies. Related contacts almost completely ceased from March to June 2020. Instead, current entrepreneurs called in distress and asked for advice on how to cope with the pandemic and the economic problems it caused. (Lindén & Peltonen 2022, 13.)
Return to indoor activities
Fortunately, indoor activities are making a comeback. Theaters are open and sports venues can be used again. Because people are used to being at home, it can mean that problems will continue for service providers. Returning to the status quo is challenging. Leisure time spent outside home is still limited. (Lindén & Peltonen 2022, 46.)
It remains to be seen how the situation of indoor activities and other cultural offerings will develop in the future. Do people dare to go to cramped spaces again, or are entrepreneurs willing to make changes to improve safety? Hygiene measures and sufficiently spacious, safe premises can promote the interests of both people and businesses (Lindén & Peltonen 2022, 46).
Authors
Kaisu Lindén and Penina Peltonen are students at LAB University of Applied Sciences, Bachelor's Degree Programme in International Business.
Sari Suominen works as Senior Lecturer at LAB University of Applied Sciences in Lahti.
References
Hermann, S. & Richter, F. 2017. Murtomaahiihto-talvi-maastohiihto-3020751. Pixel2013. Pixabay. Cited 8 Apr 2022. Available at https://pixabay.com/fi/photos/murtomaahiihto-talvi-maastohiihto-3020751/
Lindén, K. Peltonen, P. 2022. Indoor activities in Lahti: Business idea and marketing plan for a minigolf course. Bachelor Thesis. LAB University of Applied Sciences, Faculty of Business and Hospitality Management. Lahti. Cited 7 Apr 2022. Available at https://urn.fi/URN:NBN:fi:amk-202204064655
Valkonen, E. 2021. Pitäkää uimahallit Lahdessa auki. Etelä-Suomen Sanomat. Cited 7 Apr 2022. Available at https://www.ess.fi/paakirjoitus-mielipide/4158833