COVID-19 has created drastic changes in the way of organizing and attending events. According to a previous study (Wild Apricot 2020), the number of establishments organizing virtual events in 2020 has doubled that of the previous year. A LinkedIn report (2021) states that 75% of global event marketers stated that they plan to continue adopting virtual events in the long term. Virtual events are beneficial in terms of convenience, costs, and marketing. Considering the growing industry of virtual events and the high competition within it, the question of how virtual events can be promoted effectively is raised.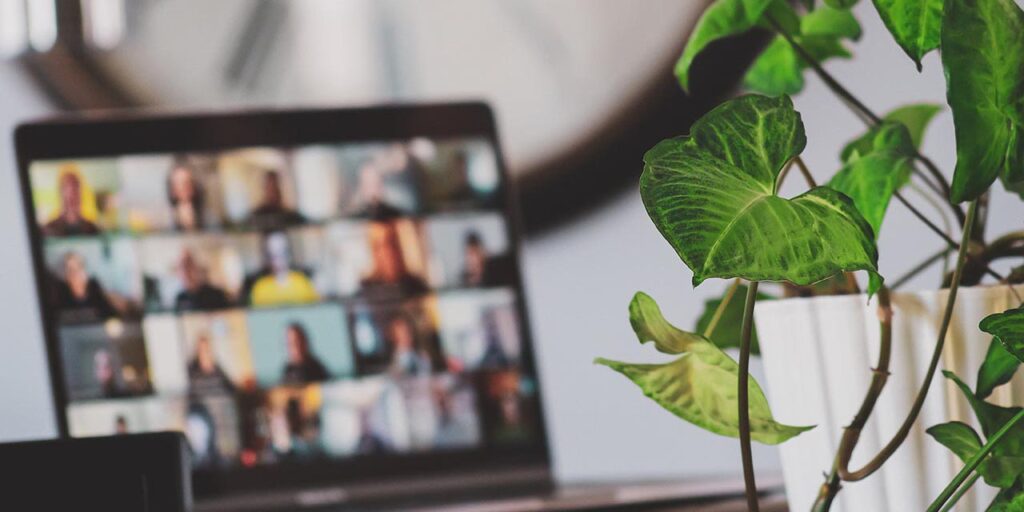 Virtual events at the case company Nordic Startup School
Nordic Startup School (NSS) is a Nordic-based accelerator, operating with the purpose of improving and educating Finnish startups to maximize their potential and success. As part of their activities, NSS organizes virtual events that include helpful knowledge, information, and programs for startups and people who want to learn more about entrepreneurship. (Nordic Startup School 2021.)
A digital marketing study was conducted for NSS to gain more insights. Data was collected from primary and secondary sources mixing up research methods of survey, interview, and data mining. Data was later analyzed and perceptions on how digital marketing could be developed further were gathered. Main suggestions on developing digital marketing were made, but four of them can be considered to act as guiding lines for virtual events overall. (Tran 2021.)
Tips for developing digital marketing of virtual events
Platforms depend heavily on the target audience. Businesses need to understand who their target audiences are and on which platforms they can be reached the best. The case company study suggests that LinkedIn is the most used among target audience, followed by Facebook, YouTube, and Instagram. This is a simple yet highly crucial step in marketing a virtual event. (Tran 2021.)
Organizers should clearly state value promise, what the audience will gain from the virtual event. According to the study companies need to learn what topics their customers are attracted to and establish a content strategy for their virtual events according. (Tran 2021.)
One way to market virtual events is to utilize the company's collaborations and networks. Virtual events can have hosts, key speakers, sponsors, or partners, who are also a channel to promote the virtual event. This creates the event a possibility to reach more people, including the partner companies' followers. Businesses aren't only boosting interactions but also enhancing brand reputation and recognition. (Tran 2021.)
Besides channels like social media and websites, email is proven to be an effective tool for promoting virtual events. In research among marketers, 76% of the respondents answered that email is the most powerful way to generate registration (Wolff 2021). Collectemail addresses by creating email sign-up form for events or free downloadable materials and useful kits. Email marketing is useful on every phase on the event: pre-event, event, and post-event phases. Before the event, organizers can send newsletters and reminders. In the post-event stage, companies could send thank you emails to participants, or "sorry, we missed you" emails for people who were not presented. Surveys and questions on the previous events can also be sent via email based on the companies' wishes.
Authors

Dan Tran is a graduating student of Tourism and Hospitality Management at LAB University of Applied Sciences and has written a thesis called Digital Marketing in Virtual Events.

Taina Orpana is a Senior Lecturer in LAB Applied Sciences Faculty of Business.
---
References
Wild Apricot. 2020. The Virtual Event Research Report for Membership Organizations. [Cited 17 Nov 2021]. Available at: https://d.wildapricot.net/docs/e-books/virtual-event-research-report.pdf
Nordic Startup School. 2021. [Cited 17 Nov 2021]. Available at: https://www.nordicstartupschool.com/
LinkedIn. 2021. Virtual Events: A New Reality. [Cited 6 Dec 2021]. Available at: https://business.linkedin.com/marketing-solutions/success/ebooks-and-guides/virtual-events-guides?trk=virtualeventsBlogEMEA
Wolff, R. 2021. 60 Incredible Virtual Event Statistics! (2021 Research). [Cited 6 Dec 2021]. Available at: https://www.markletic.com/blog/virtual-event-statistics/
Tran, D. 2021. Digital Marketing in Virtual Events. Bachelor's thesis. LAB University of Applied Sciences, Tourism and Hospitality Management. Lappeenranta. [Cited 8 Dec 2021]. Available at: https://urn.fi/URN:NBN:fi:amk-2021120724158
Pictures
Picture 1. Sigmund. 2016. Monitor. Unsplash. [Cited 11 Dec 2021]. Available at: https://unsplash.com/photos/eTgMFFzroGc?utm_source=unsplash&utm_medium=referral&utm_content=creditShareLink
Front page image: Muneebfarman. 2016. Online marketing. Pixabay. [Cited 11 Dec 2021]. Available at: https://pixabay.com/fi/photos/verkkomarkkinointi-1246457/