Urban farming, that is, practicing agriculture within cities and their immediate neighborhood, is a growing trend in Europe. Their attempt is to provide a more sustainable, healthier, and circular alternative to modern food supply chains. In addition, urban farms combine economic interests with societal benefits through including a community aspect. (Noonan & Barrey 2021.) Urban farming is a good example on how to increase citizen's involvement in and understanding of the bio-based circular economy.
Le talus is an example of a successful non-profit organisation in Marseille, France, that hosts an urban farm providing an environment for citizens to practice gardening and recycling. Activities are especially directed to people living in the nearby neighborhood of Saint-Jean Du Désert, where the organisation has been operating since 2018. At the moment, the community has over 2200 members, of which 500 actively participate. Le talus employs ten persons, who coordinate the activities while the members of the community contribute with volunteer work. Le talus' annual turnover is 0,5 M€ that consists of public funds, private donations, selling of products and organising events. Link to Le talus website (in French)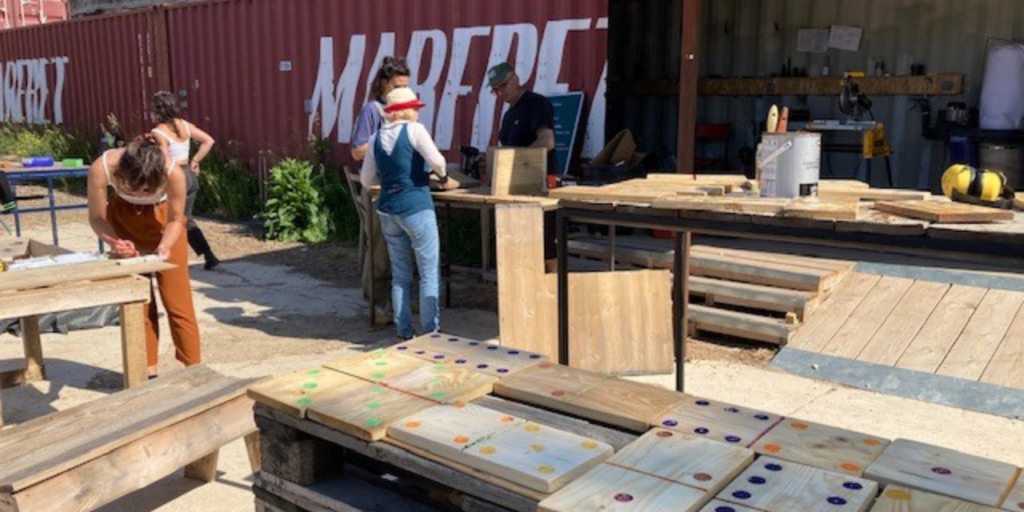 Currently Le talus hosts gardening plots, rents boxes for growing small scale herbs and salad, as well as provides facilities, tools and recycled materials for small scale carpentry and renovating. In addition, the organisation hosts a vegetable shop, a restaurant and organises different kinds of outdoor events. The urban farm is open two days per week for its members. On Wednesdays, the members participate in volunteer work and on Saturdays they gather to enjoy free time, for example, around dinner or joint events. Members are free to join activities when they wish to do so with no obligations.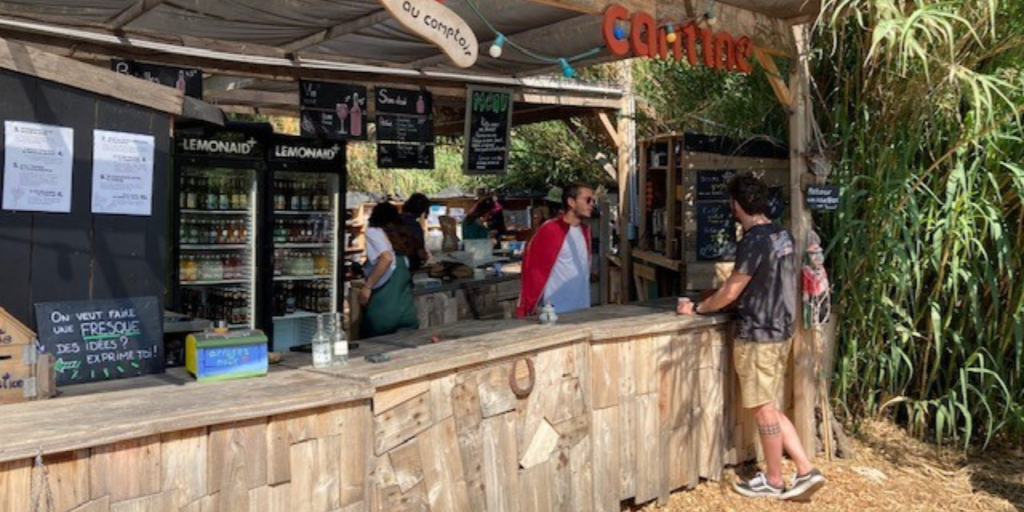 Pedagogical view on promoting sustainable lifestyle
The interest towards Le talus has grown among the citizens through its way of providing a possibility for environmentally friendly lifestyle and social inclusiveness. The organisation sees realistically that they cannot stop the climate change on their own nor provide local food for everyone, however, they can inspire people to change the mindset and show how small-scale agriculture and circular lifestyle works. The pedagogical view is the most important driving force behind the activities.
This type of activities, where sustainability and circularity are enabled, and brought closer to citizens are needed in order to enable the sustainability change in the minds of people. The interregional exchange in the Interreg Europe co-funded "CECI – Citizen Involvement in Circular Economy Implementation" project enabled actors from Päijät-Häme to visit Marseille. The aim of the visit was to share good practices on local level focusing on citizen oriented circular economy solutions. LAB University of Applied Sciences is leading the CECI project and Päijät-Häme Regional Council is participating as a partner. Link to CECI – Citizen Involvement in Circular Economy Implementation
Authors

Susanna Vanhamäki is working at LAB as a Chief Specialist in the field of Sustainable Communities. She has been involved in the CECI project from its start.

Maarit Virtanen works as a Climate Specialist at the Regional Council of Päijät-Häme. Circular economy is one of focus areas of regional climate action roadmap.
References
Noonan, E. & Barrey, M.-S. A. 2021. Urban farming: A gateway to greater food security? European Parlamentary Research Service. Cited 5 May 2022. Available at https://epthinktank.eu/2021/10/25/urban-farming-a-gateway-to-greater-food-security/
Links
Link 1. Le Talus. 2022. Le Talus, un tiers-lieu multi-activités. Cited 5 May 2022. Available https://www.letalus.com/
Link 2. Interreg Europe. 2022. Project Summary. CECI. Cited 5 May 2022. Available at https://projects2014-2020.interregeurope.eu/ceci/