Vietnamese hospitality has been rapidly developing in recent years, leading to increased competition and a need for new adaptive measures. Resort Regent Phu Quoc considers the critical factor for success to be employee training. In his thesis, Nguyen (2021) studied the development and requirements of employee training in Regent Phu Quoc.
A supportive learning program that helps employees to develop the necessary skills and improve their confidence was considered essential for employee career development and work performance. The programs vary from basic training courses to new employees to more demanding new career goals. (Nguyen 2021.)
Also, the adaptive training types ‒ contact sessions and an e-learning system – enable each employee to learn the best way for them. The learning journey for contact sessions offers a chance to connect with each other through group discussions and practical learning activities. Besides peer support, the trainer is always available whenever trainees need support.
Those who are unable to participate in contact sessions are usually impressed by the e-learning format. They learn whenever and wherever they want in a personal space for learning, (Nguyen 2021.)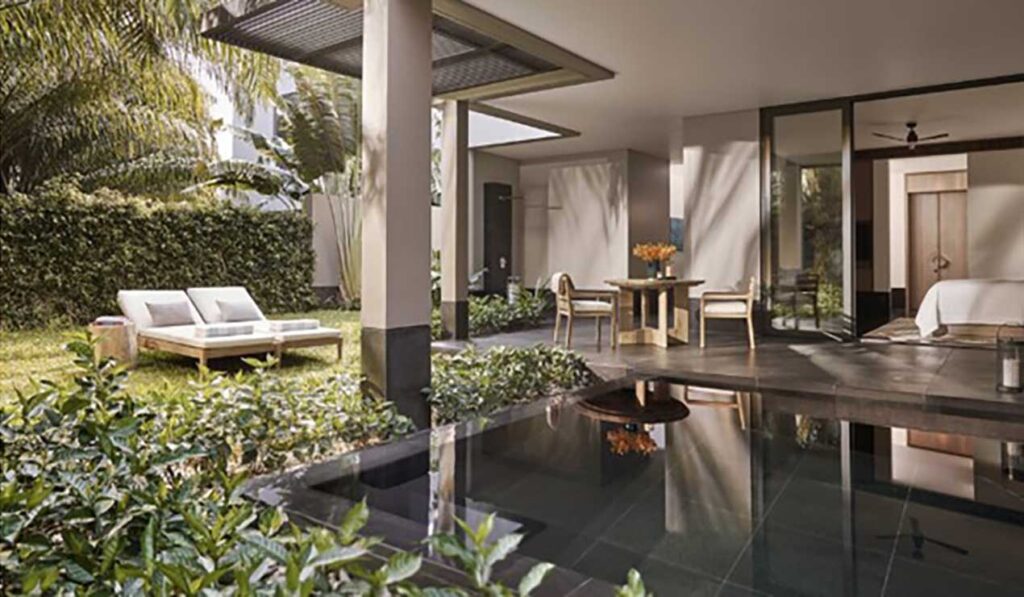 Continuous development is a key to success and satisfaction
Although the training system of Regent Phu Quoc is considered positive, there is always room for improvement. The employee's preferences towards training types should be considered when planning work schedules. This would especially help those who prefer contact lessons to join them. Also, a system for trainer support should be created for e-learning training as well. (Nguyen 2021.)
Another challenge is that the English language skills among employees do not meet the level of English in the e-learning system. Additional online English courses can be considered to resolve the problems.
Some motivation for learning can be created by gamifying the contents, even though it is rather expensive. Otherwise, coaching and mentoring are the most effective and cost-saving training types that most organisations are nowadays applying. (Nguyen 2021.)
To conclude, employee training plays a crucial role in Vietnamese resorts, generating competitive advantages in the market. Organising a training system takes time and effort. It needs continuous follow-up and improvement to be successful in terms of employee satisfaction and increased knowledge and skills among them.
Authors
Duy Nguyen graduated from the Degree Program in Tourism and Hospitality Management at LAB University of Applied Sciences.
Ms Johanna Heinonen is a Senior Lecturer and RDI Specialist at LAB University of Applied Sciences.
References
Nguyen, D. 2021. Employees evaluation and opinion on training system of Regent Phu Quoc during pre-opening phase of the resort. Bachelor Thesis. LAB University of Applied Sciences. Cited 3 Dec 2022. Available at https://urn.fi/URN:NBN:fi:amk-2021123190638
Regent Phu Quoc. 2022. Suites & villas. Cited 28 Dec 2022. Available at https://phuquoc.regenthotels.com/suites-villas