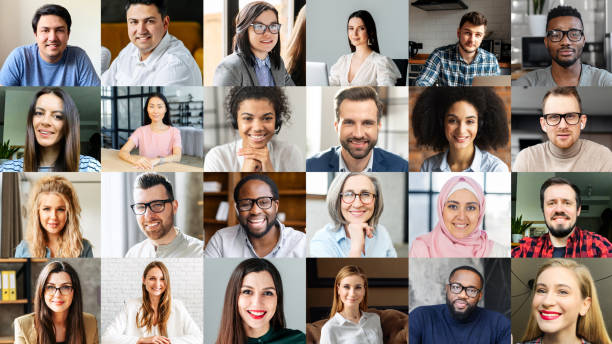 Online learning has become an integral part of teaching over the years, and especially during the Covid-19 pandemic. According to the experiences of the NICCoLLa Intensive study program, the implementation of online teaching can be instructive and inspiring experience for both teachers and students.
International Study Programs (ISPs) are central to the NICCoLLa project (www.niccolla.eu). Due to the Covid-19 pandemic, classroom teaching and travel were prohibited, and therefore a 10-day ISP organized by LAB, was implemented online in the spring. The main focus of the NICCoLLa project is the development of curricula, course content and training in the field of technology and ICT (information and communications technology) for healthcare and wellbeing.
Motivation and commitment are essential
When planning online studies, the concern was how to motivate students to work in international and multidisciplinary teams and keep them committed to their studies for six hours daily at Zoom. According to Serdyukov (2021), online courses usually have a formal structure which means that course content includes pre-programmed learning materials. He notes that the actions students take are only superficially related to real life and leave only little room for individual freedom, creativity, and independent thinking. In addition, it is said that students prefer convenience education which means ways to accomplish their learning with little effort. (Serdyukov, P. 2021)
For teachers, planning and conducting online teaching can be stressful. The pedagogy required in classroom teaching is not directly and entirely interchangeable with teaching online. There are also issues, such as those related to the used technology or the motivation of students, that can pose challenges to implementation. However, this was not a concern during the NICCoLLa Intensive Study Program because the course managed to motivate students to study actively. This was mainly due to the fact that the course was based on challenge-based learning, real-life cases and working in multidisciplinary teams. (Tiittanen & Id-Korhonen 2021).
Observations on improvements
During the implementation of online teaching, it is good to have a co-host in addition to the host of the day. Otherwise, there is too much responsibility for one worker if students have a lot of questions or there are technical problems with implementation. Also, a clear division of tasks between hosts improves the performance of the online course. When working in teams, students brought up the need for their own team mentor who could help and advise them during the whole time of the course.
According to the feedback from both teachers and students, the NICCoLLa Intensive Study Program was an interesting and instructive experience. However, there is always room for improvement, and we need to learn from the experience of the ISP for the next time.
Authors
Arja Sara-aho, Senior lecturer at LAB University of Applied Sciences and an expert in the NICCoLLa project. Interested in wellbeing technology and learning in online environments.
Pirjo Tuusjärvi, RDI Specialist at LAB University of Applied Sciences and Project Manager in the NICCoLLa project.
References
Serdyukov, P. 2021. Formalism in online education. Journal of Research in Innovative Teaching & Learning. [Cited on 10th May 2021.] Available at: https://www.researchgate.net/publication/350591052_Formalism_in_online_education
Tiittanen, H. & Id-Korhonen, A. 2021. Challenge Based Learning in International Intensive On-line Programme. LAB Focus blog. [Cited on 26th May 2021.] Available at: https://blogit.lab.fi/labfocus/en/challenge-based-learning-in-international-intensive-online-programme/?utm_source=rss&utm_medium=rss&utm_campaign=challenge-based-learning-in-international-intensive-online-programme
Links
NICCoLLa – Network for Innovative Care Competence Learning through Labs – project http://niccolla.eu/
Image
Pastukh 2021. Pastukh, V. Online-conference-of diverse employees-on-the-screen. iStock. [Cited on 26th May 2021.] Available at: https://www.istockphoto.com/photo/online-conference-of-diverse-employees-on-the-screen-gm1313246059-401797714