Social media generally relates to online channel and user-generated content (Dollarhide 2019). Users of social media self-segment into narrow groups that are based on their interests and feel of belonging a likeminded group (Philip et al. 2021).
Personal profiles express user's views on individuals, organizations and brands (Dollarhide 2019). Therefore, numerous businesses have devoted resources to comprehend the impact of social media and establishing an effective social media presence (Philip et al. 2021).
GastroBar Saimaa, a learning environment for students (Bui et al. 2021), is not an exception. Due to a dramatic growth of user amounts in TikTok platform and lack of younger users on Facebook, a need emerged on yet another social media platform presence for GastroBar Saimaa. On their project Nguyen & Dinh (2022) focused on planning and building a TikTok channel for GastroBar Saimaa.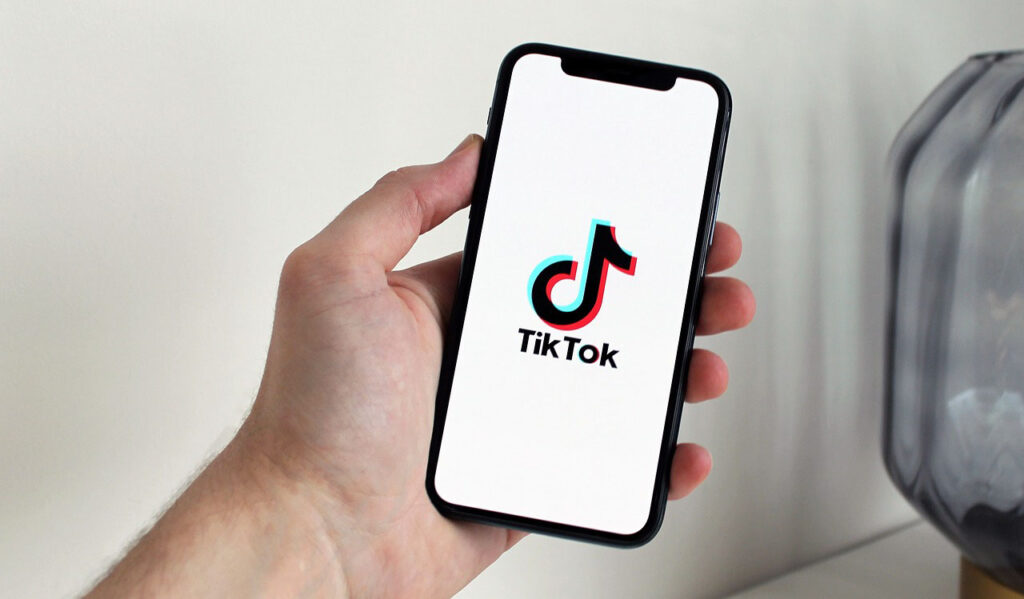 Using SOSTAC frame on planning
Planning new account SOSTAC frame was put to use. SOSTAC is initially developed by PR Smith, and is widely used on marketing and digital marketing plans. The model is consisted of situation analysis, objectives, strategy, tactics, action and finally control. (Smith 2020.)
SOSTAC frame was carefully addressed on each part. Situation analysis all the social media accounts were examined and noticed that Facebook wasn't carrying marketing message to the students as well as it has been. On strategy part former case study conducted by Fadeeva and Roiz (2021) on GastroBar Saimaa's brand building was put into middle for creating the core message and visual elements for the target group. (Nguyen & Dinh 2022.)
Tactics presented social media calendar for an example month according to the academic year of LAB University of Applied Sciences. Action part presented a plan to shoot a promotional video for the new account. Video content focused on inside the GastroBar Saimaa's kitchen, since viewers are expected to be interested in what goes on inside the restaurant well as join in creating content. (Nguyen & Dinh 2022.)
Final step was to set up a TikTok account which was created on November 2022 (picture 2). Promotional videos were shot and distributed to the platform. (Nguyen & Dinh 2022.)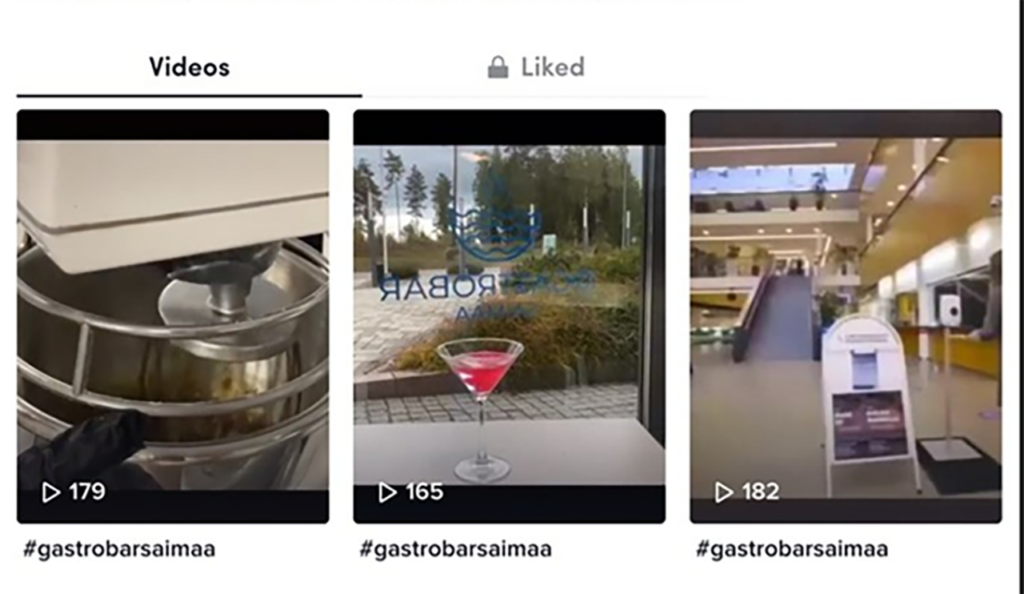 After three days of posting the three videos on TikTok, first video is viewed 182 times, second one 165 times and third 179 views in total. Addition to this the account has one follower, and videos have received 31 likes in total.
In general, the data shows that GastroBar Saimaa's video content is growing on views and can be considered as a fertile social media platform to take advantage in marketing in a long run. However, video quality, content, length and message should be delt with great care and be consistent with the brand elements of GastroBar Saimaa.
Authors
Anh Nguyen and Hahn Dinh are graduating students of Tourism and Hospitality Management at LAB University of Applied Sciences.
Taina Orpana is Senior Lecturer at LAB University of Applied Sciences, Faculty of Business.
References
Antonbe. 2020. Social media, TikTok. Pixabay. Cited 7 Dec 2022. Available at https://pixabay.com/fi/photos/%c3%a4lypuhelin-tiktok-sovellus-5064085/
Bui, Q., Trinh, Q., Nguyen, T., Nguyen, G. Tran, V. & Orpana, T. 2021. Gastrobar Saimaa converting Theory into Practice. LAB Focus. Cited 7 Dec 2022. Available at https://blogit.lab.fi/labfocus/en/gastrobar-saimaa-converting-theory-into-practice/
Fadeeva, I.& Roiz, B. 2021. Building a successful and recognizable brand for GastroBar Saimaa. Thesis. LAB University of Applied Sciences. Cited 1 Oct 2022. Available at https://www.theseus.fi/bitstream/handle/10024/498203/Building%20a%20successful%20and%20recognizable%20brand%20for%20GastroBar%20Saimaa.pdf?sequence=2&isAllowed=y
Philip, K., John, T. & Seyhmus, B. 2021. Marketing for Hospitality and Tourism. Eighth Edition. Pearson Education.
Nguyen, A. & Dinh, H. 2022. TikTok as a new marketing channel for GastroBar Saimaa. Thesis. LAB University of Applied Sciences. Cited 4 Dec 2022. Available at https://urn.fi/URN:NBN:fi:amk-2022121930903
Smith, P. R. 2020. SOSTAC Planning Official Source. Cited 7 Dec 2022. Available at https://prsmith.org/sostac/