Green marketing is becoming popular in the modern business world. It is caused by the increasing significance of environmental issues, which makes corporates therefore change their way to do marketing. Often green marketing is referred as "green wash", and really sustainable and responsible companies might even be too cautious in their green marketing. However, since being sustainable also often means more expensive products, it is even more important to create additional brand value and marketing, that resonates with consumer emotions and imagination. In such a circumstance, it is very beneficial that companies know how to make use of the unique stories of their green products to grab customers' attention.
Each green product has a distinguished story
Indeed, each individual has a different story of his life. Similarly, behind the introduction of every eco-friendly item, there is an existence of a particular story. Specifically, brand could tell the audience a story related to the invention of that commodity.
For example, through storytelling, the story of environmentally friendly merchandise could be demonstrated observably to the clients. To exemplify, the green product's story can be raised from its establishment process from product design to material findings, manufacturing and market release. Or else, the implication of the green product can also be informed to the citizens as a marketing method.
Expressly, the fundamental role of marketers is to communicate the story to consumers in the most effective and creative way. To illustrate, an intelligent and advantageous story should include these following elements which are
commitment
transparency
reliability and
honesty.
A proper storytelling strategy may be a powerful tool that assists firms advertise their ecocentric commodity. In this case, beside apprising the public attributes and benefits of ecological product, business corporations should also take into consideration which features in the story make them outstanding compared to the competitors. (Nguyen 2021.)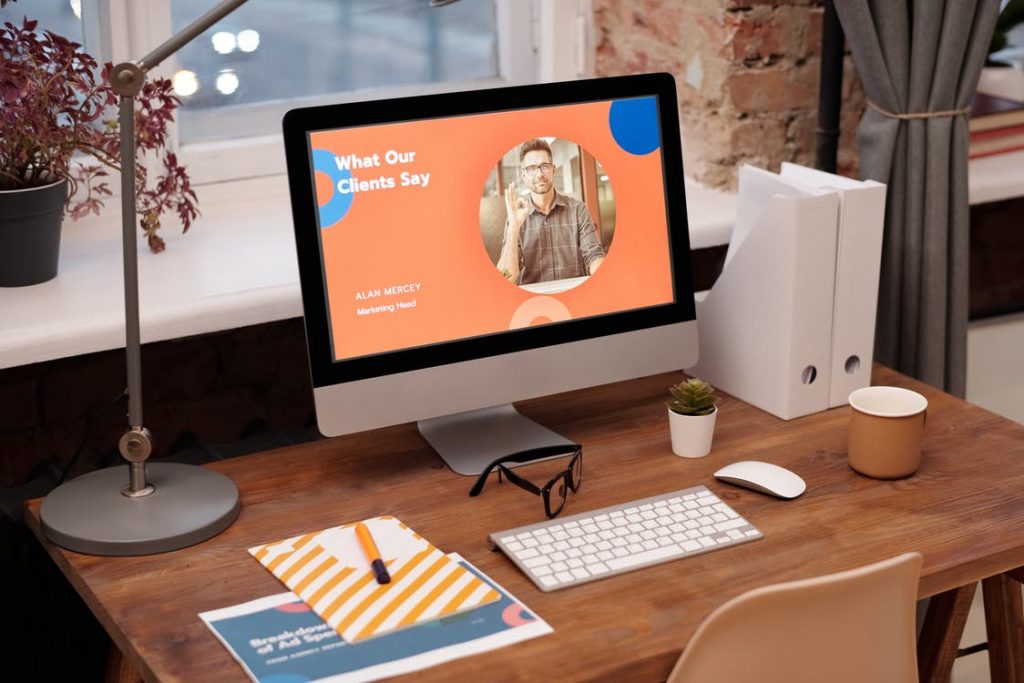 Bring the story come to life
"A picture is worth a thousand words."
That is to say, storytelling does not mean firms tell their green item's story as text because it seems to be so tedious to the audience. Instead, a more productive way to apply storytelling is to visualize it, for instance images, animated ads, comics and photo collage. The visualization of story makes it more spirited since people have ability to react to visual communication earlier than verbal communication (Aall 2011, 3).
Moreover, it has been proved that the brain can handle visual data 60 000 times faster than written language (Brown 2018). As a result, the innovated characteristics, in association with suitable storytelling scheme, will boost the human beings' awareness towards green products; thence, it might lead to an increase in sales.
Authors
Duong Nguyen is a LAB University of Applied Sciences student, Bachelor's degree program in International Business. The blog topic is developed based on Duong's thesis work The Impact of Green Marketing on Customers' Buying Decision.
Emmi Maijanen is a senior lecturer of Faculty of Business and Hospitality Management in LAB University of Applied Sciences.
References
Aall, I. 2011. Multicultural Challenge: A Visual-Cultural Guide to Coping in the Global Era. The United States of America: South Asian Studies Association.
Brown, S. 2018. What is the Impact of Visual Content Marketing? [Cited on 13 March 2021.] Available at: https://rocketium.com/academy/impact-visual-content-marketing/
Nguyen, A. D. 2021. The Impact of green marketing on customers' buying decision. [Cited on 13 March 2021.] Available at: http://urn.fi/URN:NBN:fi:amk-202104084399[A4]
Image
Image 1. Blomkvist. Mikael Blomkvist. [Cited on 14 March 2021.] Available at: https://www.pexels.com/photo/wood-marketing-coffee-creative-6476584/
---