The healthcare sector is evolving with the development of technology and digitalization which is why we talk a lot about digital health these days. Technology is expected to respond to global problems caused by the aging of the population and the lack of healthcare professionals. (Cristea et al 2020.)
The transition from the old days to digital healthcare can be disruptive, but with technology, many issues related to health care can be solved. It can make health care easier to access, offer more person-centered and safe care, improve medical diagnosis, or make care professional's work more efficient. But overall, it is important to understand that technology is not an end in itself. (Tian et al 2019.) The impact of technology in healthcare is huge, but new innovations can have barriers and obstacles. Especially when new technology solution is created, but its potential use with patients or people with special needs, has not been thought through enough.
Many perspectives and regulations must be considered when developing new solutions. Thus, to train future professionals in the social and health sector and in the ICT sector, the development of user-oriented, safe, and accessible products and services should be able to learn and adopt multi-professionally already during studies.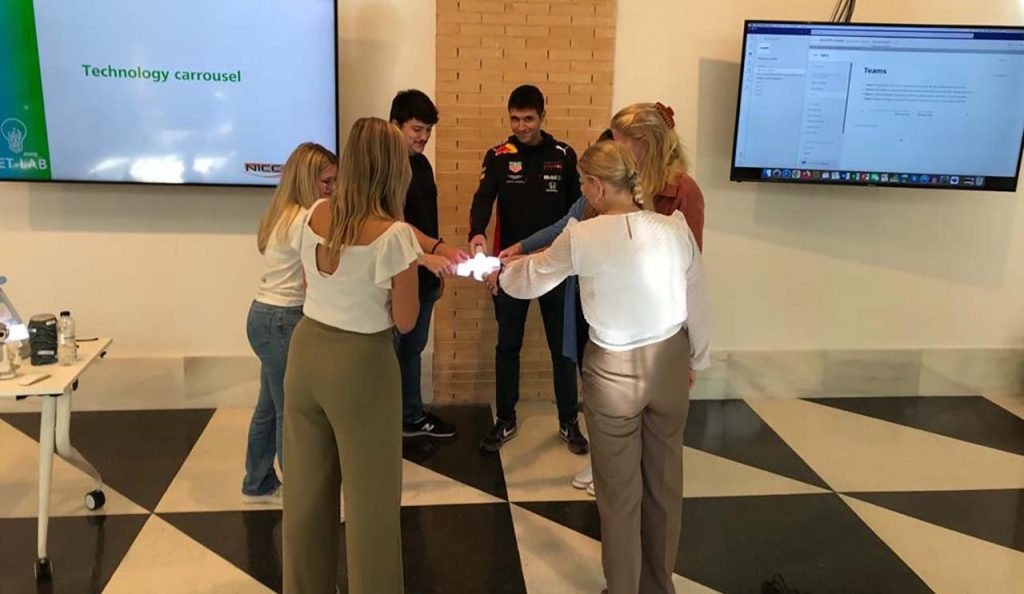 Co-creation is an effort
In the era of digital health care, new innovations should be developed with the principles of accessibility, privacy, security, and confidentiality by combining different perspectives and different cultures (Ragaa 2019). This means healthcare professionals in collaboration with technology professionals.
In the NICCoLLa project (2023) it was seen important to bring together the engineers and nurses of the future, to combine their skills and to fill the gap between the health and technological sectors. During an intensive study week at Campus Alcoy Spain, the students from social work and healthcare together with ICT students were asked to cooperate and find new ways in which existing technology and innovations can be improved or introduced in the social and healthcare sector.
Through the workshops with taking into consideration the importance of patient safety and applying service design method, the students co-developed new ideas and utilized existing technological devices to give them new uses to improve the lives of patients, clients and care professionals.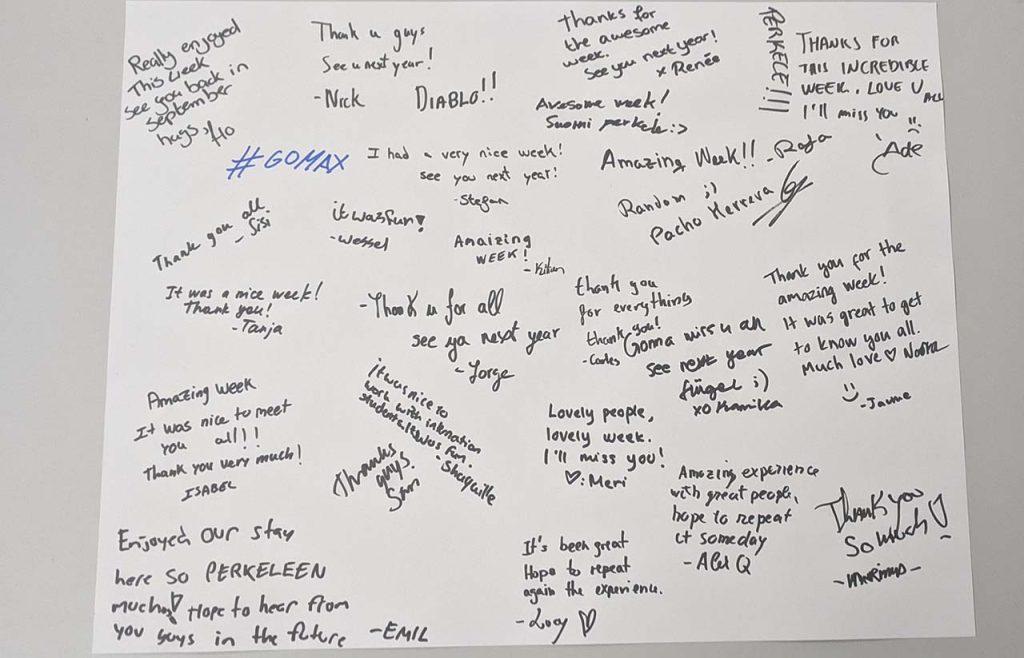 The teamwork was impressive both in the opinion of the students and measured by the number of new uses of technological solutions. The innovativeness of future professionals can at best produce unpredictable results. Thus, problem-based learning and co-creation have been the best results of the NICCoLLa project. "I want to live safe and healthy life until the age of 100!" said Dr. Jordi Linares from Valencian Research Institute for Artificial Intelligence. And who knows, if it could be possible in the future with the help of new technology.
Authors
Tatiana Kuisma is a nursing student at LAB University of Applied Sciences. She participated in the International Intensive Study program (ISP) at Universitat Politècnica de València, Spain. The ISP was part of the Erasmus+ funded NICCoLLa project.
Pirjo Tuusjärvi is a RDI expert at LAB University of Applied Sciences, in the Health Care Unit and Project manager for the NICCoLLa project.
References
Cristea, M., Noja, G., Stefea, P. & Sala, A. 2020. The Impact of Population Aging and Public Health Support on EU Labor Markets. National Library of Medicine, National Center for Biotechnology Information. Cited 6 Jan 2023. Available at https://www.ncbi.nlm.nih.gov/pmc/articles/PMC7068414/
NICCoLLa. 2023. Network for Innovative Care Competence Learning through Labs. Cited 6 Jan 2023. Available at https://www.niccolla.eu/
Ragaa, G. A. 2019. New Technology in Nursing Education and Practice. Cited 6 Jan 2023. Available at https://www.researchgate.net/publication/331717967_New_Technology_in_Nursing_Education_and_Practice
Tian, S., Yang, W., Le Grange, J., Wang, P., Huang, W. & Ye, Z. 2019. Smart healthcare: making medical care more intelligent. Global Health Journal. Cited 6 Jan 2023. Available at https://www.sciencedirect.com/science/article/pii/S2414644719300508