In this blog we shall describe the commission based learning projects, which were carried out during the intensive online weeks of European Green Capital Summer School 2021 organised by three Universities (Helsinki, LAB, LUT) and University Campus in Lahti.
There were 76 participants from 28 countries and 18 higher education institutes. They were divided into the smaller teams which worked for making innovative solutions for four different development projects. Two online weeks consisted lecturers, presentations, and team work supervised by the lecturers and the work life partners.
Learning assignment by Go Green Routes -project
To the health and well-being from nature focusing GoGreenRoutes project was one of the commissioners (Video 1). The students pioneered this approach by creating green corridors and cultivating a positive human-nature relationship. The goal was to position the students as ambassadors of urban sustainability to advance mental health and well-being.
The teams consisted of a mixed group of students from different study levels (BSc and MSc), fields, and nationalities. The nature based learning assignments should be focused on enterprise, physical activity and innovation. First each team were asked to discuss of their own relationship with nature. Then they had to prepare a plan for green space to the city of Lahti targeted and justified to the selected user profile. A customer profile should be created, and the key partners conceptualized, too. At the end of the Summer School, there were final 10 minutes presentations of the commissions.
Outcomes
There were three student centered outcomes to the GGR commitment. Green Roof is an urban-rooftop garden with compelling services (gardening, yoga, aerobics, dance, coffee and pulla) tailored for elderlies so that they can experience nature close to their homes, exercise and socialize to stay healthy, happy and have a better quality of life.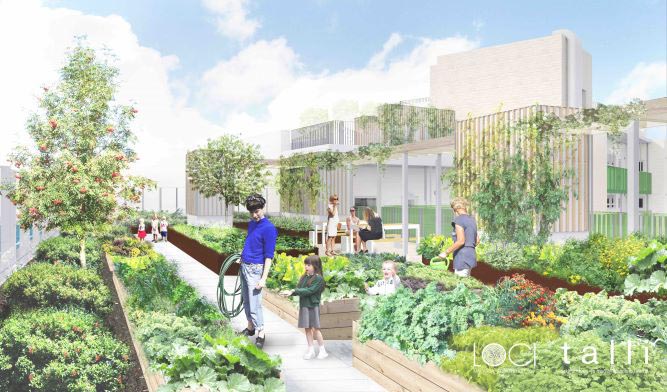 Buddy System helps people with mental health conditions with people that have had the same experience. Its activities are forest bathing, barefoot hiking, animal shelter visits, foraging, litter picking, snowman challenges, sauna hikes, and sports.
Merrasjärvi Family Trail concept has six activity points like garden loops, mud painting, slides, maze, ferry, games and fishing with QR codes.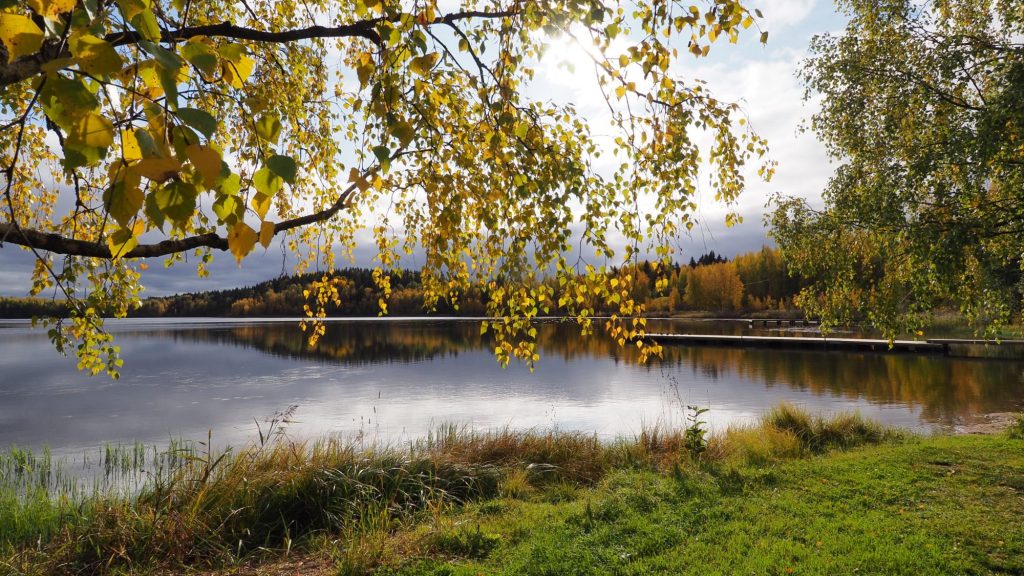 Conclusion
There were very good green vibrations during the Summer School days! Although without direct contacts, the teams worked enthusiastically, and goal orientated. The motivation and commitment to the commission based learning were high. The components of these three GGR cases focused on nature-based enterprise, sustainable physical activity, and digital, cultural and knowledge innovation. The quality was beyond expectation and all cases foster superlatively mental health and well-being by optimizing human-nature interactions for Lahti citizens. In addition, there were aspects of resilient, optimal, urban, natural, technological and environmental solutions in each presentation, and outcomes could be scaled up. This kind of learning ecosystem where European Summer School 2021 goes to green routes raised awareness about links between human and environmental health aka planetary health. We warmly recommend the collaboration with the Lahti Summer School to all regional developers!
Acknowledgements
We thank the students at the Summer School 2021 for their active and creative inputs and outcomes! In addition, thanks to the Mr. Daniel Baxter for his help with the learning assignment.
Authors
Dr. Ilkka Väänänen (PhD) is Senior Researcher and Research Manager of the Go Green Routes Horizon 2020 -project at LAB University of Applied Sciences in Lahti. In addition, he is nominated Adjunct Professor of Lappeenranta−Lahti University of Technology LUT, Finland.
Ms. Katri Kämäräinen (MSc) is Senior Lecturer of physiotherapy at LAB University of Applied Sciences. She has experience in supervising multidisciplinary teams' development projects during international intensive programmes.
Links
Go Green: Resilient Optimal Urban Natural, Technical and Environmental Solutions. 2021. European Commission. [Cited 31 Aug 2021]. Available at: https://cordis.europa.eu/project/id/869764
Video
Video 1. GoGreenRoutes Introduction. [Cited 31 Aug 2021]. Available at: https://www.youtube.com/watch?app=desktop&v=WoKD3MhdjJk
Images
Image 1. Talli Ltd. 2017. Pia Ilonen ILO architects Ltd. [Cited 31 Aug 2021]. Available at: https://rakennustaito.fi/?s=ilonen
Image 2. Valtonen, A. 2019. [Cited 31 Aug 2021]. Available at: https://suomenluonto.fi/havaintokirja/merrasjarvi/