With rapidly evolving technology and rising trend of e-commerce, online shops are becoming mandatory for companies to keep up with modern retail. With the ease of creating one's own online shop just by couple clicks, many companies tend to lack in knowledge of important concepts such as conversion optimization. To succeed, it is important to understand what factors affects to consumers and how the successful and measurable conversion process can be build.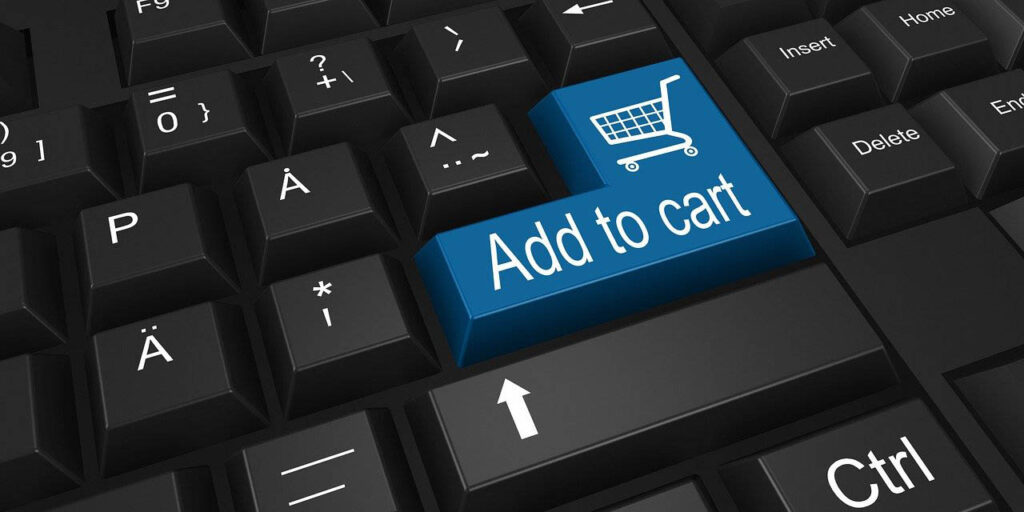 How the conversions work and what affects to consumer's decision-making
Creating a successful conversion action requires both understanding the conversion process and how it should be designed to reach the right audience. After all, the purpose of conversion is to get customer to take the desired action and there are many demographic, psychographic and social factors that affect to customers buying behavior (Bergström & Leppänen 2018).
Conversion optimization is the process of maximizing the percentage of website visitors who take the desired action. Purchase of a product, adding product to basket, subscribing to a newsletter, or clicking on a link are all examples of desired activities. Many companies focus on the purchase and subscription conversions, which bring most value for the business. Technically, building the conversion itself can be considered somewhat easy. However, making conversion optimization effective is where deeper understanding of the concept itself as well as online buying behavior is needed. (Somedech et al 2019, 225.)
Jesse Vuoksenturja (2022) studied the reasons for one online shop's poor conversion rate related to buying behavior. One of the discoveries was that some of the apparent characteristics related to the product selection, such as low price and simple low quality cover photo had even bigger impact that was thought beforehand. And even though product and price combination would be competitive customers tend to abandon the purchase process if the checkout is too complex or requires too much of their effort. Things that seem to be only a minor inconvenience have high impact.
Focusing on the little things
Sometimes, the small things get neglected since they are too obvious to focus on, but these might just be the factors that are slowing down the successful conversion rate. Focusing on the little details and building up brand recognition impacts more than just a great product with a compelling price. Furthermore, the quality of an online shop, the customer engagement and trust should constantly be developed.
Succeeding in competition of online stores and building profitable e-commerce is time consuming and often nerve racking for entrepreneurs. The very nature of running a profitable online shop is to realize how the desired conversion process should execute within the target consumer groups. They also need to be constantly developed as the business goals and business environment keep evolving. This requires the ground level knowledge and understanding within both consumers and conversions.
Authors
Jesse Vuoksenturja is a student at LAB University of Applied Sciences. He has been working for the case company itself for the past 2 years. The inspiration for the study came from the desire of increasing the case company's conversion rate itself making it more profitable.
Emmi Maijanen is a senior lecturer of Faculty of Business and Hospitality Management at LAB University of Applied Sciences.
References
Bergström, S. & Leppänen, A. 2018. Yrityksen asiakasmarkkinointi. Helsinki: Edita Publishing Oy. 2021 19. edition.
Somdech, R., Watcharin, J. & Kittisak., J. 2019. Factors Determined Consumer Buying Behavior in Online Shopping. International Journal of innovation, creativity and change. Volume 8, issue 8. Pp. 224‒227. Cited 12 May 2022. Available at https://www.ijicc.net/images/vol8iis8/8814_R1ungsrisawat_2019_E_R.pdf
Tumisu. 2019. Verkossa, ostoksille, verkkokauppa. Pixabay. Cited 9 Jun 2022. Available at https://pixabay.com/fi/photos/verkossa-ostoksille-verkkokauppa-4275963/
Vuoksenturja, J. 2022. Conversion optimization : case company Marport Oy. Thesis. LAB University of Applied Sciences, business economics. Cited 15 Aug 2022. Available at https://urn.fi/URN:NBN:fi:amk-2022061517991