The French Committee of Geography (CNFG) organized a conference in Paris 18.‒22.7.2022 to celebrate and honor The International Geographic Union's (IGU) 100th anniversary (UGI-IGU Paris 2022a). One of the various topics in this conference was the role and development of walking routes in tourism and that is why I was there.
On behalf of LAB University of Applied Sciences and our team, I presented gamification as a tool to enhance travel experience while walking along those routes. As we are currently working in a project called e-Hospitality – digital hospitality and empathy in digital tourism service encounters in the 'new normal' (LAB 2022)  in which we are aiming to improve virtual customer experiences by making them more humanly, emphatic, and warm, we have discovered that gamification can be one tool to make this change happen.
Gamification has many other angles to it as well, such as sustainability, educational purpose or just simply entertainment. When it comes to the reception for gamification in tourism industry, it is reserved, curious and excited at the same time. Now I had the chance to be in the same room with professionals and academics who are working with walking routes and are willing to develop them. I was indeed going to keep my eyes and ears wide open to identify all needs, struggles and possibilities they have faced in their cases.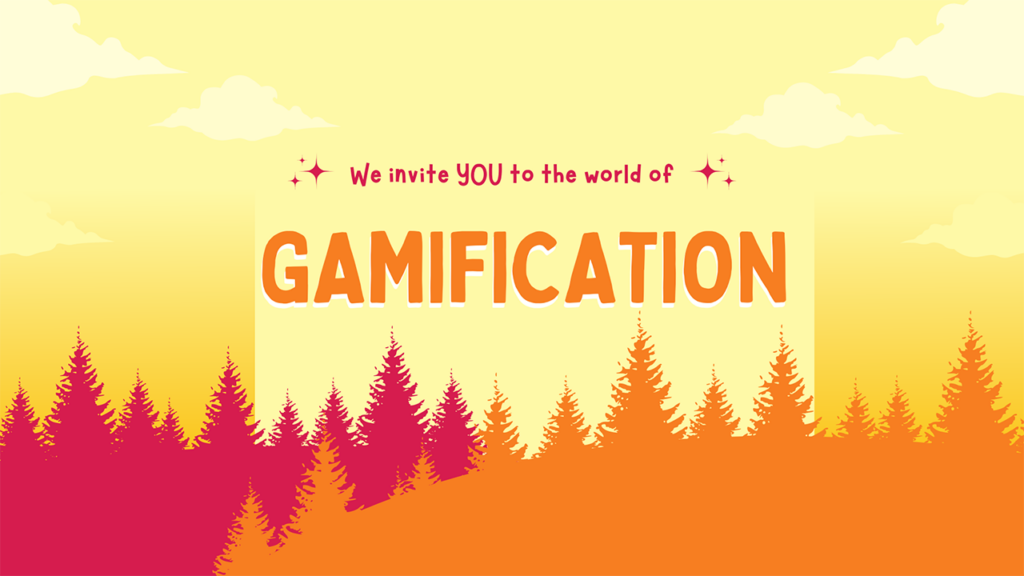 New opportunities
After my presentation I had a few discussions that were quite revealing. For some of the listeners gamification was a new and fresh angle that was not even considered before in their development processes, others felt that it would suit well educational purposes in their routes and would require more planning and on the contrary others were concerned if games will take over the travel experience in the wrong way and the real-world experience diminishes. These discussions supported our earlier findings of the attitudes towards gamification among tourism industry: there is a keen interest, and the potential is huge, but there are still many doubts that need to be overcome before advancing with it.
This offers us at LAB University of Applied Sciences a possibility to be in the front line tackling those challenges and doubts. We have the talent and knowledge and the critical viewpoint of looking at it through recent research and updating that research before advancing with it. Our team has discovered the large variety of reasons why gamification is currently seen as a challenging concept and most of those could be tackled by offering support to the process of gamification.
Other current issues in tourism
The conference covered many current issues in tourism and as expected one of them was post-Covid. The pandemic has an enormous effect on tourism industry and its effects will be seen and researched for a long time. In addition, there were cases of overtourism, tourism de-growth and sustainability, which are recurring themes in the industry. If you want to learn more, you can check out the conference program here: https://www.ugiparis2022.org/index.php?langue=en&onglet=48&acces=&idUser=&emailUser=
In tourism industry collaboration is the key to success and this congress was the perfect opportunity to create new connections and visions for the future. There is a strong will to develop tourism around the world and we need to be bold and innovative to take it to the next level.
Minna Ahlstén works as an RDI specialist at LAB University of Applied Sciences, mostly in tourism related projects. While finalizing her master studies in tourism marketing and management at the University of Eastern Finland, she is planning to explore the current state of gamification among Finnish tourism industry in her master's thesis. Minna is passionate to advance the stance that gamification currently has and argues that it has potential which is not yet utilized.
LAB. 2022. e-Hospitality – digital hospitality and empathy in digital tourism service encounters in the 'new normal'. Project. Cited 4 Aug 2022. Available at https://lab.fi/en/project/e-hospitality-digital-hospitality-and-empathy-digital-tourism-service-encounters-new-normal
UGI-IGU Paris. 2022a. Time for Geographers – the Centennial Congress. Cited 4 Aug 2022. Available at  https://www.ugiparis2022.org/en/nbsp/4
Links
UGI-IGU Paris. 2022b. Online program. Cited 4 Aug 2022. Available at https://www.ugiparis2022.org/index.php?langue=en&onglet=48&acces=&idUser=&emailUser=