Business environment is changing constantly and the necessity to adjust a strategy to the changes is inevitable for any company's leader. Managing the transformation process in a successful manner requires modern leaders not only pure business skills but also the ability to monitor and manage own emotions and encourage the same behaviour in the organisation. LAB University student Mariia Guruleva researched in her bachelor thesis the elements of emotional intelligence in organizational change (Guruleva 2021). The article aims to inform present and future small- and medium-sized (SME) business authors. The study was supported by the project KS1903 INCROBB "Inclusive cross-border business networking of tomorrow" in program South-East Finland-Russia CBC Program 2014−2020 (INCROBB 2021).
From March 2020 the great number of companies were bounded to proceed organisational changedue to the pandemic; in many cases, drop of sales happened. Even powerful players, as the bakery chain Greggs PLC, experienced intense alterations. As its sales rapidly dropped due to restrictions, Greggs started active partnership with delivery services and proactively entered take-away food market. (Neville 2021). As evidence shows, emotionally intelligent leaders are practically better performers (Goleman et al 2002).
In the thesis, the situations in which Finnish SMEs leaders overcome covid-related stress or move to new markets for other reasons were observed (Guruleva 2021). According to the majority of SMEs leaders participated in the research, social skills, motivation and empathy have the most vital role in initiating a change. Job demands were considered as the most challenging sphere of job performance (Boyatzis 1982).
Organisational change means altering major components of a company; for instance, its technologies, infrastructure, or culture (Stobierski 2020). INCROBB project helps small- and medium-sized businesses of Eastern Finland and the bordering region of Russia grow proactively by applying organisational change through cooperation, taking advantage of a network. Finnish SMEs expressed willingness to establish collaboration with Russia. Having previous experience on the market increases trust. Possessing only theoretical knowledge makes a leader hesitate; some of the main barriers the leaders see are language, legal aspects and uncertain market demands.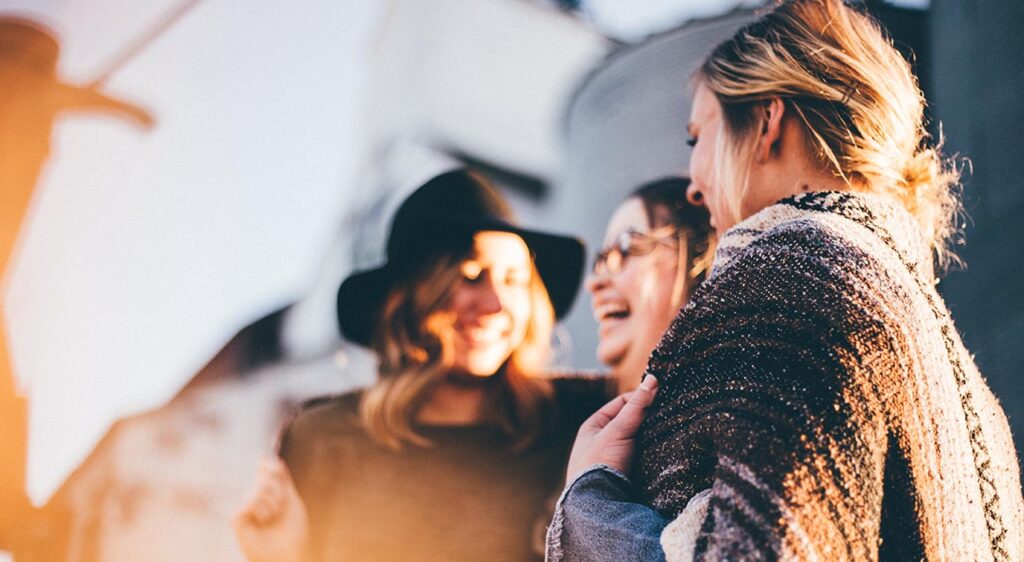 Practical guide to an organisational change initiation
There are actions recommended to leaders particularly when change through collaboration is intended. These actions are likely to facilitate sustainable business cooperation and implementation of positive changes, using emotional intelligence as a practical tool. In fact, most of them result from self-awareness.
Active learning about emotional intelligence in business and private life.
Assessment of the extent to which one is ready to devote to collaboration.
Understanding own motivation to collaborate.
Attending conferences and related events; being initiative.
Getting practice in negotiations.
Authors

Mariia Guruleva is Bachelor Student in LAB International Business study program and research assistant at LUT University.
Anu Kurvinen works as senior lecturer and project specialist in LAB University of Applied Sciences.
References
Boyatzis, R.E. 1982. The Competent Manager: A Model for Effective Performance. John Wiley and Sons. New York.Goleman, D., Boyatzis, R. and McKee, A. 2002. Primal Leadership: Raising the Power of Emotional Intelligence. In Harvard Business Review Classics. 1st Edition, Harvard Business Review Press.
Guruleva, M. 2021. Emotional Intelligence as a tool for change initiation: Finnish SMEs: a practical guide to facilitate cross-border collaboration. Bachelor thesis, LAB University of Applied Sciences, Lappeenranta. [Cited 8 Dec 2021]. Available at: https://urn.fi/URN:NBN:fi:amk-2021112622009
INCROBB, 2021. Inclusive cross-border networking of tomorrow. About the project. [Cited 8 Dec 2021]. Available at: https://incrobb.ru/index.php/en/about
Neville, S. 2021. Greggs sinks to first loss in 36 years. In Microsoft News. [Cited 17 Mar 2021]. Available at: https://www.msn.com/en-gb/money/news/greggs-sinks-to-first-loss-in-36-years/ar-BB1eDbD6?ocid=msedgntp#image=1
Stobierski, T., 2020. Organisational Change Management: What is it & Why it is Important. In Harvard Business School. [Cited 13 Feb 2021]. Available at: https://online.hbs.edu/blog/post/organizational-change-management
Images
Image 1. Du Preez, P. 2017. People laughing and talking outside. [Cited 18 Nov 2021]. Available at: https://unsplash.com/photos/nF8xhLMmg0c
---