Implementing different ways of engaging students in learning is a current educational trend. A game can be one of the solutions to bring diversity to lecturing and reading textbooks. Apart from being just a tool to help memorize content, Academ'Quiz offers an element of competitiveness to students and a community of practices to teachers.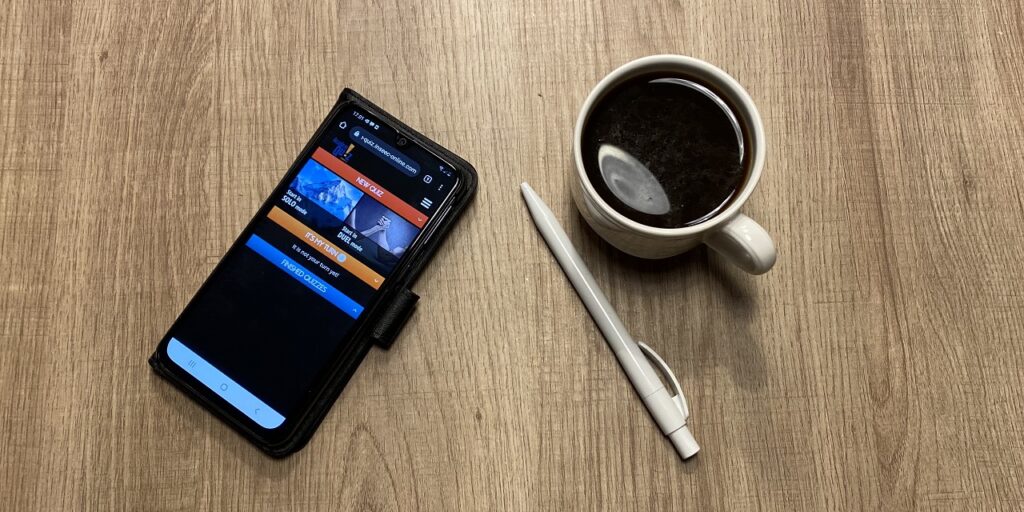 As a partner of an Erasmus+ funded project E-learning Revision Activity and Collaborative Knowledge Teaching (E-REACKT), LAB University of Applied Sciences took part in the development of a new gaming tool, Academ'Quiz (AQ) (LAB 2021). The tool is designed to be implemented into the educational process to support learning, increase students' involvement and foster the evaluation of knowledge. The tool has successfully undergone usability tests in several universities including LAB (Baliasina & Varajärvi 2021) and is now finalized and open to use. There are two versions available: a premium version currently available for the project partner institutions with rights to use, create, or change the content, and a freemium version for anyone willing to play on the existing contents.
Academ´Quiz – what is in it for the students?
AQ can be used both for learning new material and practicing the knowledge. It would be especially suitable for those who would like to have a little more practice and to challenge their skills. The students who participated in the testing stage found the tool useful for those who have difficulties in reading long texts and those who need to train to answer fast within the settled speed limits.
The tool is easily accessible and optimized for mobile devices. Furthermore, game sessions are relatively short, so students could play it for instance when travelling on a bus.
A teacher can engage students in the content production by letting them suggest new questions for the assigned courses. Both the game playing and the content production could be included in the course evaluation.
What is in the tool for the teachers?
During the E-REACKT project, a total of 24 course packages were created for the AQ tool by experts from the partner institutions. Each course package includes about 50 pedagogical notes and 500 questions related to them. All the material is available for teachers and can be utilised through the AQ tool. Subject fields include mainly business-related topics, such as accounting, finance, marketing, and business mathematics. There are also courses on cross-cultural communication, English grammar and vocabulary. Additionally, two special courses about Finland were created to introduce the country and its culture for the international students coming to study at LAB as degree or exchange students.
To support teachers in using the AQ tool and sharing experiences, a community of practices has been established on the project website. The community of practices provides teachers and students with guidelines. Furthermore, it offers a collaborative forum for teachers to share experiences and ask questions about using the AQ tool.
Authors
Mariia Baliasina works as a language teacher at the Language Center of LAB University of Applied Sciences, and as a project manager in the E-REACKT and OSKE projects.
Sirpa Varajärvi works as a senior lecturer at the Faculty of Business and Hospitality Management of LAB University of Applied Sciences, and as a project manager and expert in the E-REACKT project.
References
Baliasina, M. & Varajärvi, S. 2021. Academ´Quiz – A Game to Support Learning. LAB Focus. [Cited 13 Aug 2021]. Available at: https://blogit.lab.fi/labfocus/en/academquiz-a-game-to-support-learning/
LAB. 2021. E-learning Revision Activity and Collaborative Knowledge Teaching (E-REACKT). Project. [Cited 13 Aug 2021]. Available at: https://lab.fi/en/project/e-learning-revision-activity-and-collaborative-knowledge-teaching-e-reackt
Links
E-REACKT. 2021. Project. [Cited 13 Aug 2021]. Available at: https://www.e-reackt.com/
---