Feedback drives motivation, creativity and engagement. Feedback culture is related to organizational culture and it includes the way in which feedback is given, received, and sought every day. Feedback practices, on the other hand, build the everyday feedback culture. Constant feedback culture and practices give the possibility for employees to be aware of what they need for success on a daily, weekly, and monthly basis. For companies it is a quick, effective, and cheap way to help enhance performance (Ahonen & Lohtaja-Ahonen 2014, 33). Good feedback culture keeps the company updated.
Focus on positive feedback – it also helps with constructive feedback
Positive feedback should always be given – the more the better. Feedback succeeds best when positive and constructive feedback are delivered in the ratio 5:1 or 4:1 (Ahonen & Lohtaja-Ahonen 2014, 83. Positive feedback energizes employees to seek their full potential (Souders 2020). Positive feedback should be specific, objective, and relevant to the task or organization, it should always be more than just stating "good job".
Feedback is communication, which should be an interactive dialogue with a give-and-take of ideas and opinions (Reilly 2017, 62). Positive and encouraging feedback is a win-win-situation, it gives joy to both the feedback giver and the receiver. Pleasure from your work leads to excitement, is beneficial for the flow of work, and will lead to successful performance and innovations. Positive feedback culture creates trust and helps with constructive feedback, which will not become an issue.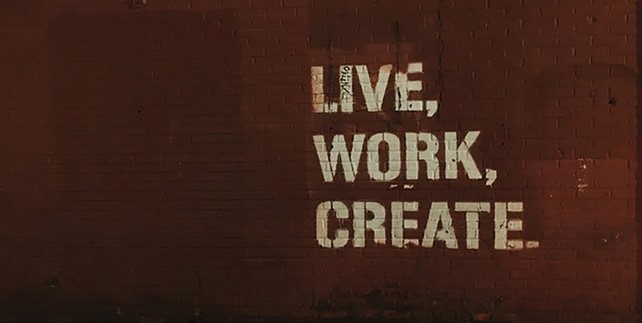 Create ongoing feedback practices
The benefits of feedback are based on ongoing practices and the balance between positive feedback versus constructive feedback. Kuisma (2020) developed and innovated feedback practices of a creative agency to increase the level of positive feedback and to ensure that everyone gets feedback. Right and timely everyday feedback practices are a key to success. Meetings, checkups or projects retrospective reviews need to include feedback routines.
The suggestion to increase positive feedback, especially in remote work, was established through the company's "stardust channel". The channel is a place where leaders, managers and employees can praise, give recognition and thanks concerning results, great customer feedback or coworkers' great work. Public recognition is the most powerful form of motivation and it improves well-being and reduces stress (Kamin 2013, 45). In addition, peer-to-peer recognition has a positive impact on employee experience (Souders 2020). It does not take much to encourage the workplace to become a happier and more positive place (Ackerman 2020).
Authors

Kati Kuisma works with communication and change. The blog is based on her thesis Developing feedback culture as part of client work – Case Creative Agency X as part of the Master of Business Administration and Management Degree Programme of Regenerative Leadership.

Kristiina Meltovaara works as a Principal Teacher at LAB University of Applied Sciences and supervised the thesis work.
References
Ackerman, C.E. 2020. What is Positive Psychology & Why is It Important? [Accessed 15.1.2020]. Available at: https://positivepsychology.com/what-is-positive-psychology-definition/
Ahonen R. & Lohtaja-Ahonen S. 2014. Palaute kuuluu kaikille. Human Interest. 4th edition. Lithuania: Petro Ofsetas.
Kamin, M. 2013. Soft Skills Revolution: A Guide for Connecting with Compassion for Trainers, Teams, and Leader. John Wiley & Sons Inc.
Kuisma, K. 2020. Developing feedback culture as part of client work – Case Creative Agency X. Master thesis. LAB University of Applied Sciences. [Accessed 11.12.2020]. Available at: http://www.urn.fi/URN:NBN:fi:amk-2020121027407
Reilly, S. 2017. The Facilitative Leader: Managing Performance without Controlling People. Business Expert Press. ProQuest Ebook Central.
Souders, B. 2020. The Science of Improving Motivation at Work. [Accessed 20.11.2020]. Available at: https://positivepsychology.com/improving-motivation-at-work/
Images
Image 1. Tyson, J. 2018. Red brick wall with live, work, create quote. [Accessed 8.6.2021]. Available at: https://unsplash.com/photos/QL0FAxaq2z0