One of the main tasks set by the CitiCAP project, alongside with reduction of emissions from personal transport, is a building of a bicycle highway from the Lahti Travel Centre to Ajokatu. The highway is expected to be approximately 2.5 kilometers long and will be used to promote smooth and safe daily cycling in the City of Lahti. (City of Lahti 2020.)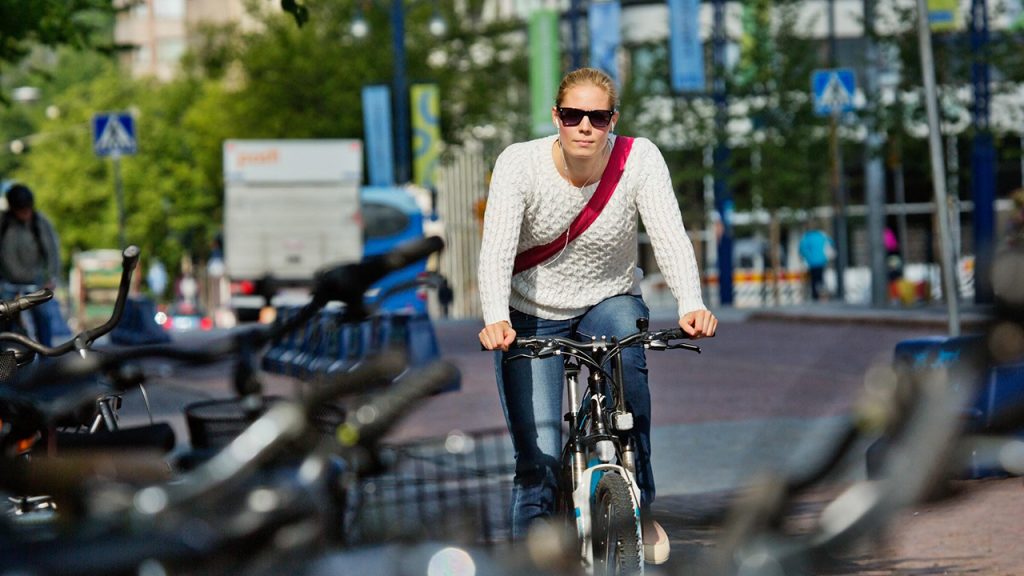 As a part of the bicycle highway building plan various smart solutions were being proposed to improve the cycling experience (City of Lahti 2020). The Pedestrian Detection Service is one of these smart solutions that was developed and tested with a live prototype at LAB University of Applied Sciences in 2019-2020.
The idea behind Pedestrian Detection Service
Pedestrian Detection is a service designed to detect, recognize and separate from eachother walking pedestrians and bicycle drivers using normal images from street cameras as a source of data.
The idea of this service is to use street cameras to transfer the traffic data to the Azure Cognitive Services, where this data will be analyzed and processed by the trained machine learning models. The number of walking pedestrians and cyclists is calculated on both daily and total basis for each individual camera and can be accessed by the users via web application with advanced search features.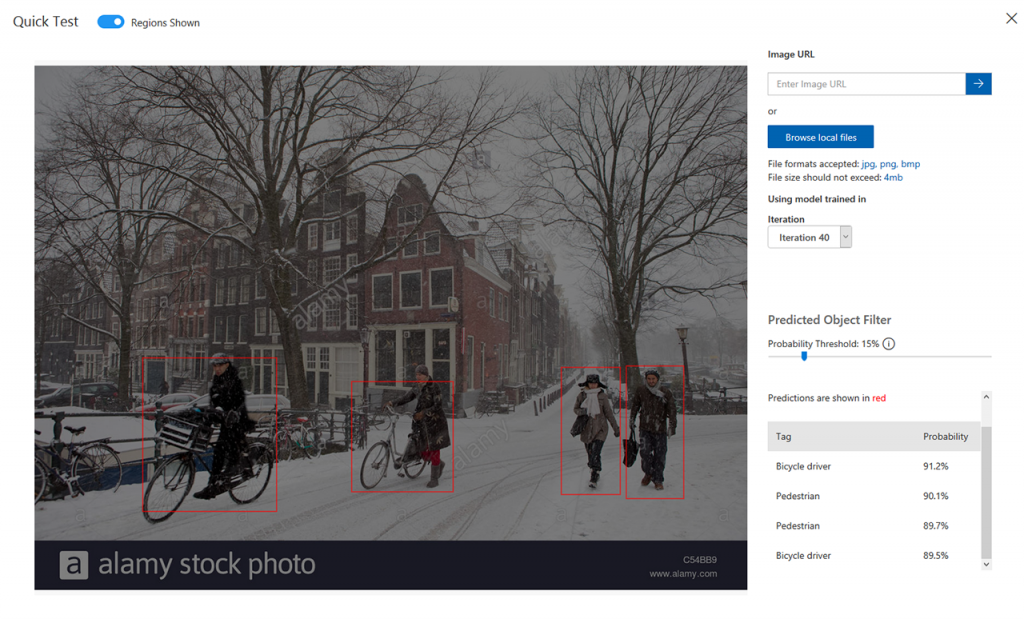 The Pedestrian Detection Service makes it possible to follow the pedestrian traffic with near real time precision. It presents a variety of search options for pedestrian traffic and the possibility to separate and compare the numbers of cyclists and pedestrians in the process.
The working prototype and testing period
The working prototype for Pedestrian Detection service was taken into the real life environment in the City of Lahti for the half-year period between July, 2019 and February, 2020. With the support of the City of Lahti and Lahti Energia the camera was successfully installed on the Ajokatu street and the service was tested extensively for that period of time.
During the trial period over 200 000 images were analyzed and over 35 000 pedestrians and cyclists recognized and categorized. The working prototype was successfully demonstrated during one of the CitiCAP project annual group meetings on August 9, 2019 in Lahti.
The concept, architecture and the amount of valuable data gathered by the Pedestrian Detection Service served as an important starting ground for many other applications and prototypes developed by the AI Lab Team at the Lab University of Applied Sciences in the future.
Author

Jevgeni Anttonen works as a developer and researcher in the CitiCAP project, RDI AI Lab team at LAB University of Applied Sciences.
References
City of Lahti. 2020. CitiCAP-project. [Cited 5 June 2020]. Available at: https://www.lahti.fi/en/services/transportation-and-streets/citicap
Links
Uia-initiative. 2020. Lahti CitiCap – Citizen's cap-and-trade co-created. [Cited 5 June 2020]. Available at: https://www.uia-initiative.eu/en/uia-cities/lahti
Microsoft Azure. 2020. Cognitive Services. [Cited 5 June 2020]. Available at: https://azure.microsoft.com/en-us/services/cognitive-services/#overview
Lahti Energia. 2020. Monipuolinen ja vastuullinen energia-alan yritys. [Cited 5 June 2020]. Available at: https://www.lahtienergia.fi/fi/lahti-energia/yritysesittely
Pictures
Picture 1. SmartLahti. 2019. CitiCAP LAHTI- citizens' cap and trade co-created. [Cited 5 June 2020]. Available at: https://www.smartlahti.fi/citicap/
Picture 2. Jevgeni Anttonen. 2019. An example of Pedestrian Detection model detecting pedestrians and cyclists from image.