Interregional cooperation between European regions boosts regional development and changes. The example set by Päijät-Häme region's road map towards circular economy in Finland inspired the Spanish region of Castilla-La Mancha to develop a regional strategy for circular economy. The Päijät-Häme road map presents a pathway on how the region will change to a more sustainable future. Similarly, in Castilla-La Mancha the aim of the strategy is to achieve a change of economic model towards a low carbon economy and sustainable consumption.
The cooperation between the Finnish and Spanish regions was enabled through the Interreg Europe funded project BIOREGIO which boosts bio-based circular economy by improving related regional policies through a transfer of expertise.
Circular economy – a milestone of change
The Circular Economy Strategy of Castilla-La Mancha is now taking its final steps and the document is expected to be approved by the end of year 2020 or in the beginning of 2021. The strategy has set six key areas with different actions and specific measures that will mark the orientation of the policies and instruments. The document defines lines of action, which are governance, education, awareness and disclosure; competitiveness, research, development and innovation; production, goods and services; consumption and waste management.
The strategy establishes a system of indicators that are easily traceable and consistent with the European Union systems; they will allow annual monitoring of the actions. These indicators are related to the themes involved such as water, energy, production, consumption, waste management, research and innovation and socio-economic development.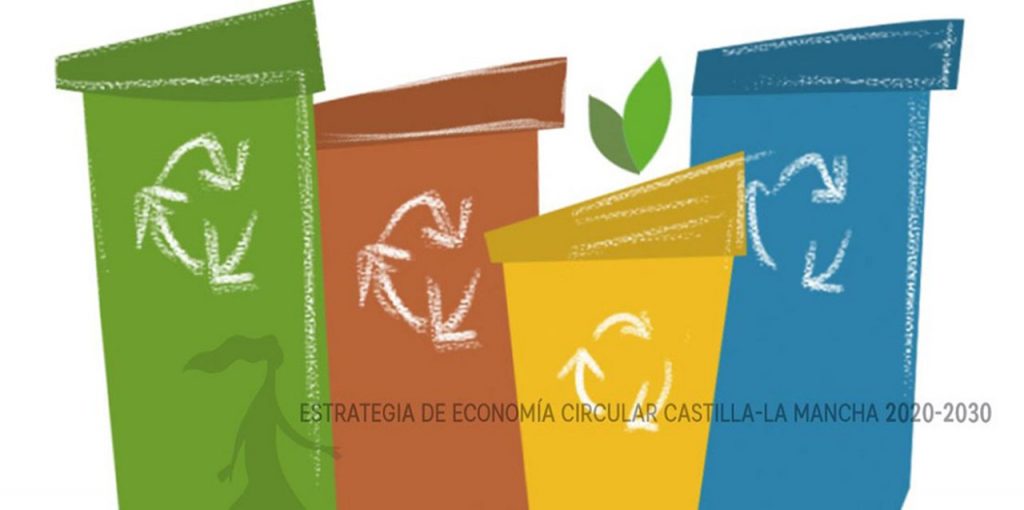 Sharing useful experiences – a key to development
The BIOREGIO project has helped Castilla-La Mancha to overlap the concept of circular economy in different areas of the region; consequently, the European Regional Development Fund Operational Programme has included actions to develop this target. In addition, the strategy of circular economy is expected to be the guide to a sustainable society. Castilla-La Mancha has now the opportunity to reinforce the development of new concepts and the region is prepared to face these challenges, rethinking traditional concepts.
The presented case is an excellent example on European cooperation and sharing strategic good practices. It shows how interregional cooperation between European regions can boost regional development.
"BIOREGIO – Regional circular economy models and best available technologies for biological streams" is led by LAB University of Applied Sciences and it includes eight partners in six European regions. During 2017-2019 the partners actively exchanged good practices and set up regional action plans. In 2020-2021 implementation of action plans is followed up.
Authors

Carmen Frontaura Sánchez Mayoral, who works as the Head of Forest Service in the Deputy Regional Ministry of Environment at the Ministry of Sustainable Development, Castilla-La Mancha, Spain.

Susanna Vanhamäki, who works as an RDI manager at LAB University of Applied Sciences, and as the project manager of BIOREGIO.
Links
Link 1. Interreg Europe. 2020a. Good practice: Regional road map towards circular economy. [Cited 29 Oct 2020]. Available at: https://www.interregeurope.eu/policylearning/good-practices/item/145/regional-road-map-towards-circular-economy/
Link 2. Castilla-La Mancha. 2020. DG de Economía Circular, Estrategia de Economía Circular (The Circular Economy Strategy). [Cited 29 Oct 2020]. Available at: https://economia-circular.castillalamancha.es/estrategia-de-economia-circular-castilla-la-mancha
Link 3. Interreg Europe. 2020b. Project Summary. BIOREGIO. [Cited 29 Oct 2020]. Available at: https://www.interregeurope.eu/bioregio/
Link 4. Regional Government of Castilla-La Mancha 2020. ESTRATEGIA DE ECONOMÍA CIRCULAR DE CASTILLA-LA MANCHA 2030. (The Circular Economy Strategy of Castilla-La Mancha 2030). [Cited 29 Oct 2020]. Available at: https://www.castillalamancha.es/sites/default/files/documentos/pdf/20200914/estrategia_economia_circular_clm_2030_ip.pdf
Image
Image 1. Regional Government of Castilla-La Mancha 2020. ESTRATEGIA DE ECONOMÍA CIRCULAR DE CASTILLA-LA MANCHA 2030. (The Circular Economy Strategy of Castilla-La Mancha 2030). [Cited 29 Oct 2020]. Available at: https://www.castillalamancha.es/sites/default/files/documentos/pdf/20200914/estrategia_economia_circular_clm_2030_ip.pdf