Conferences act as places where higher education institutions can share their research results and also provide a platform for enhancing cooperation and fostering further research collaboration (Henderson 2015).
The 3rd Smart Cities in Smart Regions conference was organized by the Urban Living Lab Breda, Avans University of Applied Sciences and Breda University of Applied Sciences in close cooperation with the municipality of Breda, LAB University of Applied Sciences and a number of international, national and regional partners and operators, and was held in Breda, Netherlands on 20‒22 April 2022.
The conference provided an excellent array of international guest speakers, project presentations, workshops and posters, as well as a study visit to the Urban Living Lab, where students gain hands-on experience on project work.
In addition, the chance to meet colleagues from around the world after the long covid period of isolation was exhilarating.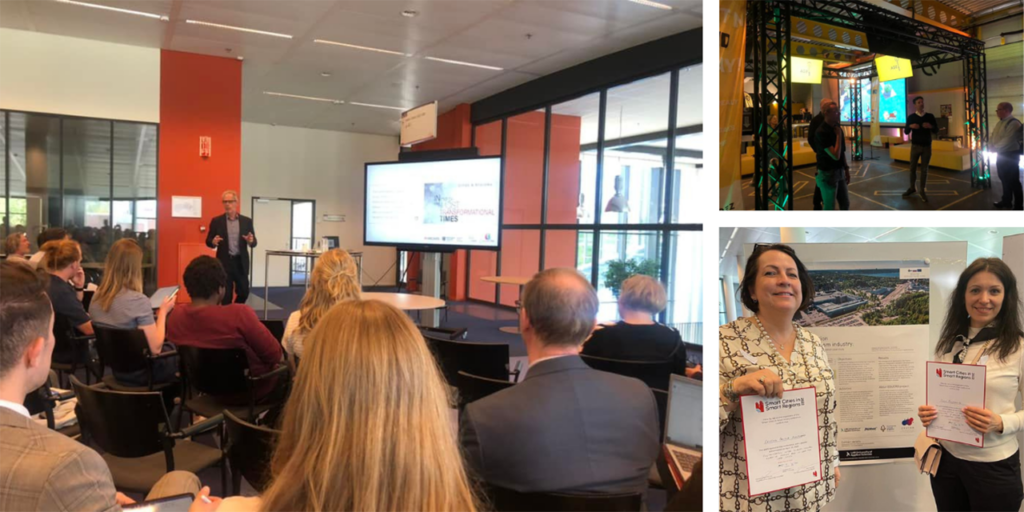 An abstract about digitalization, which has increased importance in attracting customers, was submitted by LAB and accepted. In addition, a poster describing the models of attracting visitors using the EDUCRO project as an example was described to address the conference themes of digitalization and service design in creative industries.
Cases of digitalization
In the EDUCRO project, a series of individual workshops were held by LAB and Humak for collaborating culture and tourism companies. The workshops aimed to increase customer orientation using the Service Design tools and resulted in development of new products and services. Two remarkable cases of digitalization in tourism were created during the EDUCRO project and highly benefited from the project activities. The chatbot quest for children is one of the examples of how museums use digitalization to improve customer experience. By interacting with the chatbot, children proceeded with the gamified museum tours. Read more about museum chatbots here .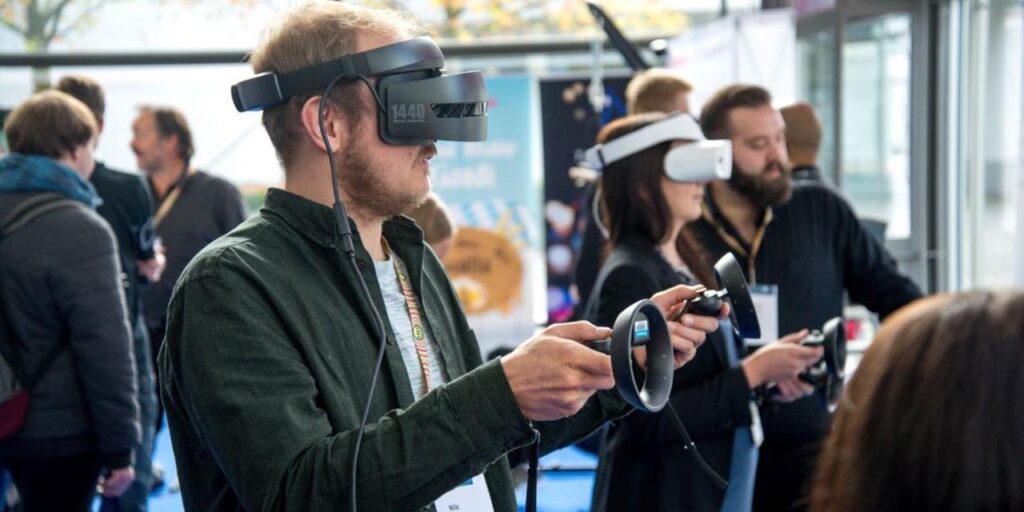 Another way to attract millennials and create additional value was VR Monocular and VR content for culture tourism produced by AXiiO VR Studio. The equipment can be installed in the museums and tourist attractions and provide information for tourists about the historical context of the place. Watch the video about VR Binocular Demo Test here.
Authors
Olga Bogdanova works as an RDI Specialist at LAB University of Applied Sciences and is an EDUCRO Project Manager. Find the link to the EDUCRO project website here.
Kristiina Brusila-Meltovaara works as a Principal Lecturer at AB University of Applied Sciences and has taken part in the EDUCRO project work.
References
Henderson, E. F. 2015. Academic conferences: representative and resistant sites for higher education research, Higher Education Research & Development, 34:5, 914‒925. Cited 2 May 2022. Available at DOI 10.1080/07294360.2015.1011093.
Sorkin, S. 2019. A person wearing a VR headset. Unsplash. Cited 2 May 2022. Available at https://unsplash.com/photos/NN9HQkDgguc
Links
Link 1. Big Museum Walk – a Facebook chatbot. 2022. Cited 2 May 2022. Available at https://www.facebook.com/bigmuseumwalk/.
Link 2. VR Binocular 2 Days Demo – AXiiO VR Studio Facebook page video. 2021. Cited 2 May. Available at https://fb.watch/cLjGyOM3OL/.
Link 3. EDUCRO. 2022. Project. CBC 2014‒2020. Cited 2 May. Available at https://educro.org/