Instead of the usual STANCE blog post- this post has been written by a guest team of graduate designers. They call themselves Team Groovy, after the project they created together. I will let them explain: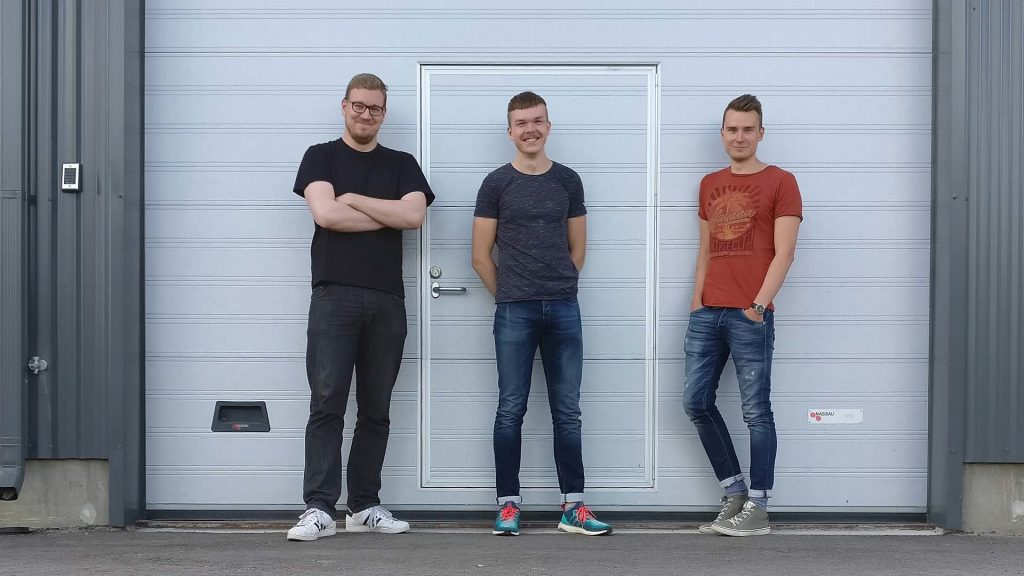 The "eGroovy project" started July 17th. There had been some negotiations and planning about developing the bigger Groovy caravan further (presented at Caravan 2016 fair a year before), but due to time constraints we decided to ditch that plan. The bigger Groovy was already presented as a design concept, so the next logical step would have required some help from engineers. And currently our team was formed by three design graduates and former class mates, including me, Mikael Kosonen and Waltter Holm. All we needed was a space to work in and some tools and materials. Nothing really fancy, but as a starting designer, you have to make do with what's given to you.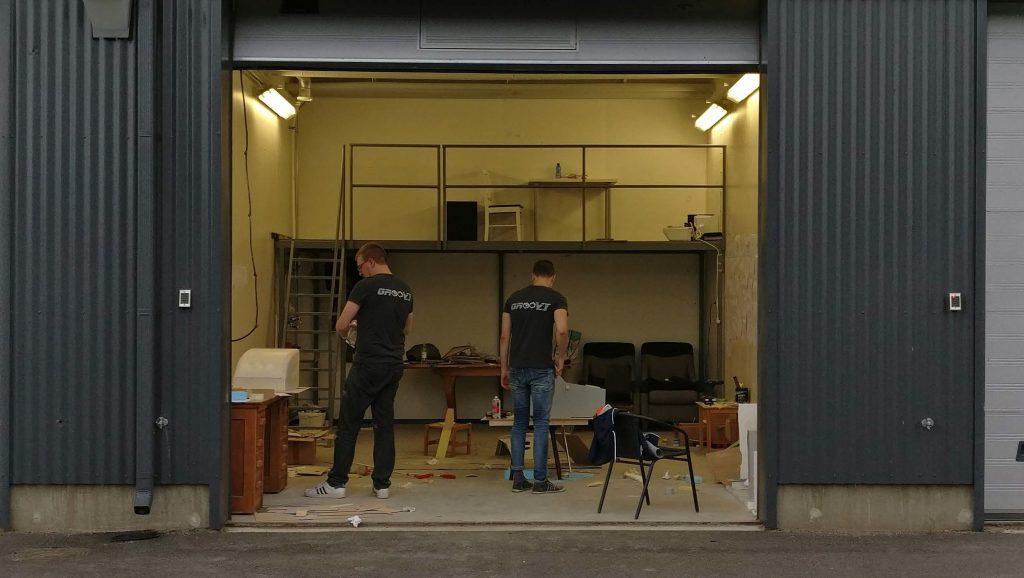 The Caravan 2017 fair was less than two months away. The initial plan was to go there and present our concept to the big audience. However, as our project began there wasn't any specific brief. Our client Tom Sågbom told us he'd been thinking about "ultra light caravan available for everyone to buy". Together with him we made some quick research about existing products to match that description, and the idea of a bike camper was born. E-bikes are growing in numbers as the technology becomes cheaper, so during the first week our brief was formed. The goal was to design a bike camper, or to be more precise, a "sleeping pod" to be towed with e-bike. The Finnish law defined most of the features: it had to weigh less than 45 kg's and width shouldn't be more than 120 cm's. At that point we decided it was going to be for one person only.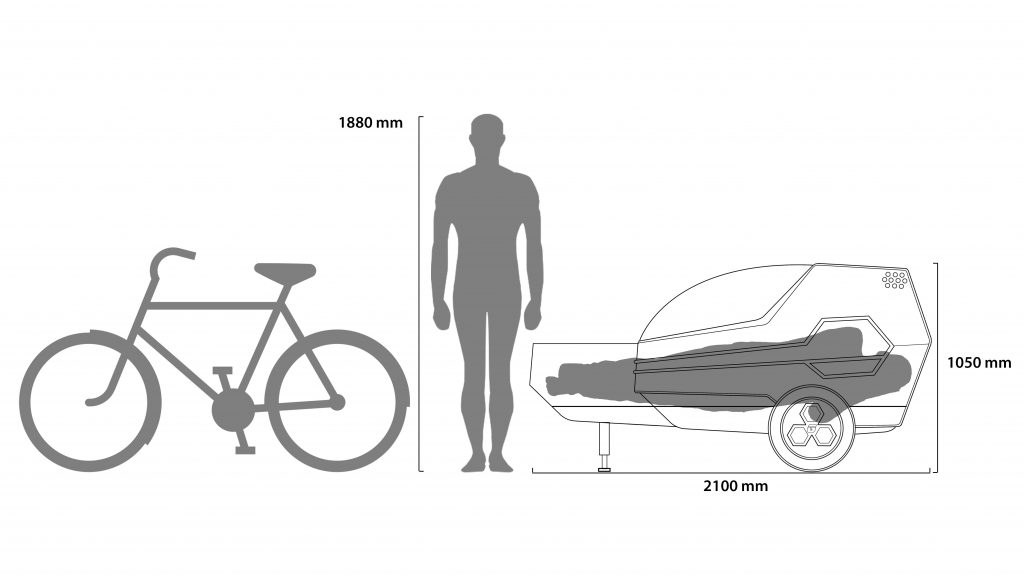 Before sketching we started to think about ergonomics. We took out a measuring tape, made Waltter lay down on the floor and took notes what dimensions were required for a person taller than average. That way the space inside the camper would be adequate for anyone. Then the sketching began – we gave ourselves five days to nail down the overall shape. It was really challenging to try to think about a product that hadn't been done before. No existing products to take references from, aside from actual caravans. But that was not an option, as we wanted to avoid making it look like a shrunken caravan. Dethleffs had made a bike camper concept in 2010, but it was never taken into production. No wonder, as it was huge and clumsy, weighing 180 kg's. Imagine towing that with your muscles only…
Then an idea came into my mind: a solid object that was surrounded by an outer "shell". The key sketch was born. We agreed that the idea was worthy of further development, and we sketched some more, this time in 1:10 scale with the actual dimensions. To keep the camper compact and easily towable, the idea of expanding space for the legs came into Mikael's mind. Waltter made the first mock-ups from cardboard and styrofoam. Time flew, and 24th of July we started to prepare to build the model. Our original plan was to make eGroovy a working 1:1 prototype, but it was too much of a challenge. Making an actual product in less than two months would've been incredible achievement, but the risk of a failure was too big. Tom was our client, so we had to make sure to produce everything he asked. Refined scale model is better than rushed and unfinished prototype. So we messed around for a week, and made the decision to build 1:2 scale model instead.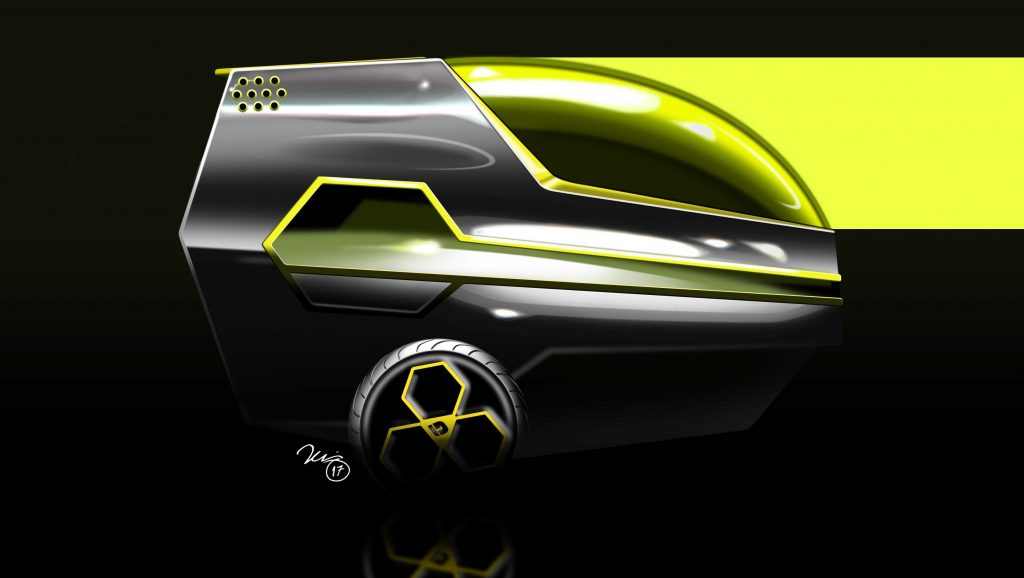 August was mainly about building the model while defining the design. Details were formed as the model was built. The interior was on purpose left pretty blank, because time was running out. We focused on the exterior and used our background as automotive design graduates to our aid. Tom liked what he was seeing and gave us pretty much free hands regarding the design. Only one restriction: it shouldn't look and feel like a coffin! September was drawing close and so was our deadline. Come to think of it, had we decided to build a prototype in real scale, we would've probably failed (and say goodbye to our career). After all, the reservations for the stand at the fair was already made, so failure was not an option. On the 6th of September, I started to work with digital material. My area of responsibility was to make renderings to showcase the design and make the layout for the posters, while Mikael and Waltter built the model. The absolute deadline for digital work and poster design was 11th of September, because we had to take into account the time required for printing.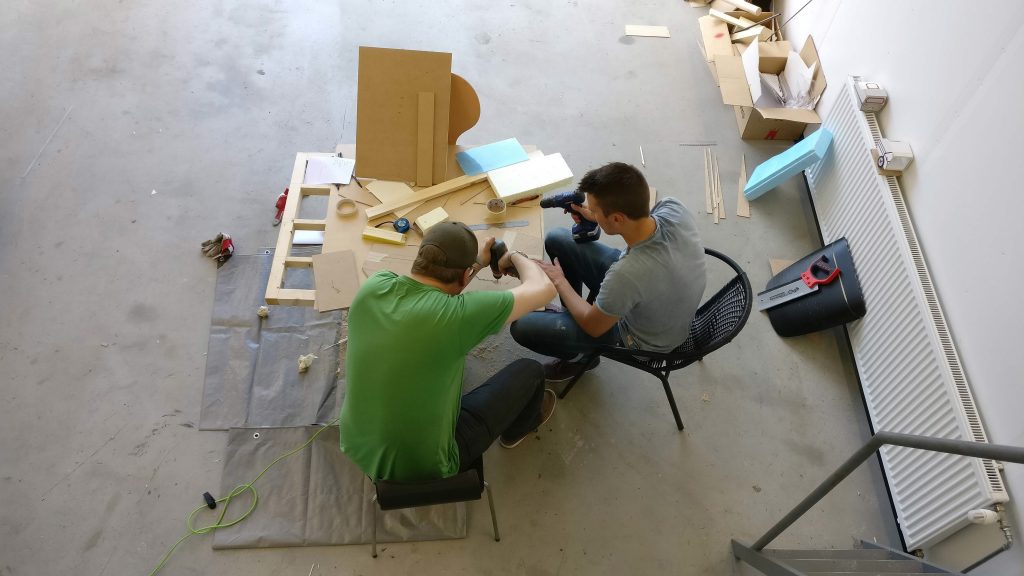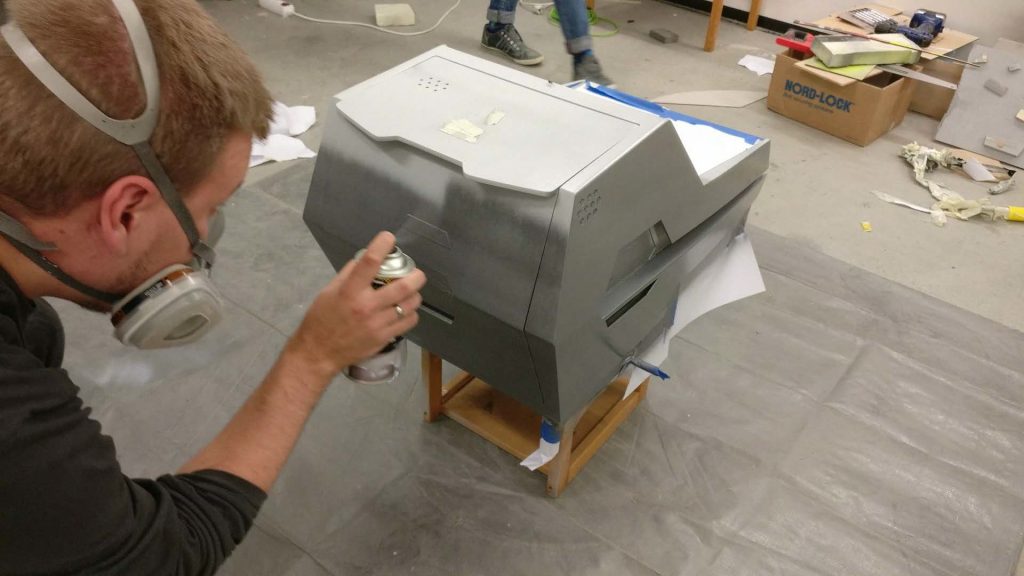 Thursday 14th of September, a day before the Caravan 2017 fair, and we still didn't have the posters. I called Grano, and to our fortune, everything was ready. No idea why they didn't inform  me… but off we went, to build our stand for the show. The weekend was pretty hectic, and we were astounded how much interest our concept drew. Some of the visitors said that they had come to see specifically our concept. Tom was pleased as well, so the goal was reached: our client was happy and felt he got what he asked for!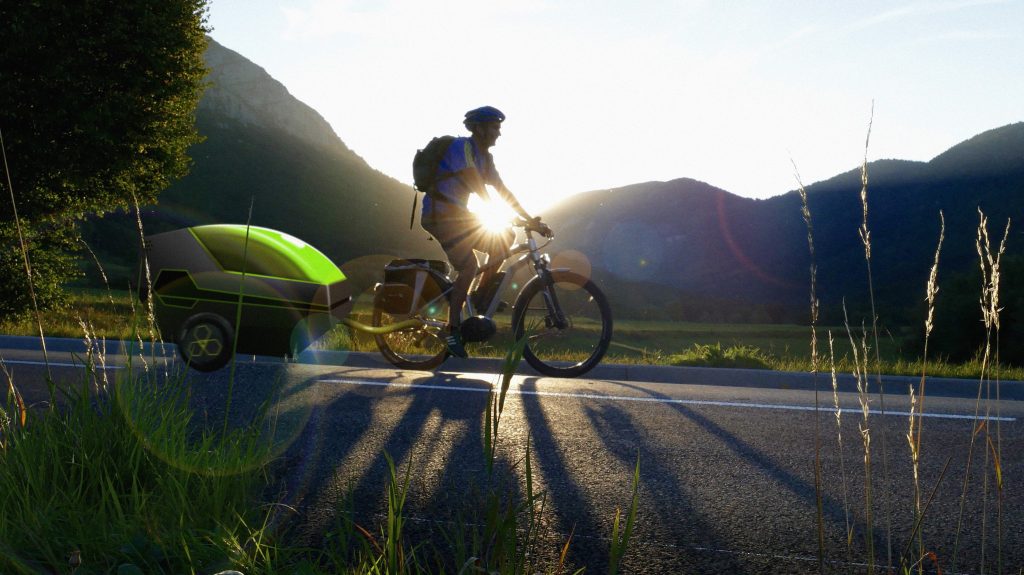 We think that the highlight of the fair was Saturday: we took to the stage and presented eGroovy to a big audience. Roope Salminen was interviewing us, and we got to answer questions regarding the design and our education. The interview and the following presentation was a total surprise for us, but even so it went really well. We also got some media coverage, which is extremely important for our future career. We think that the eGroovy project is a manifestation of determination that is required in this business: after the Caravan 2016, we had underwent negotiations with Tom for nearly a year about some additional project, this time with some money involved. eGroovy was our first job as professional vehicle designers, and we couldn't be happier of the end result. There has already been some talk about finding the possible manufacturer, but nothing more can't be said at this point. Maybe eGroovy will remain only as a design concept, or maybe you will see them roaming the streets in the future. Either way, I'm sure eGroovy will help us to move forward in our careers.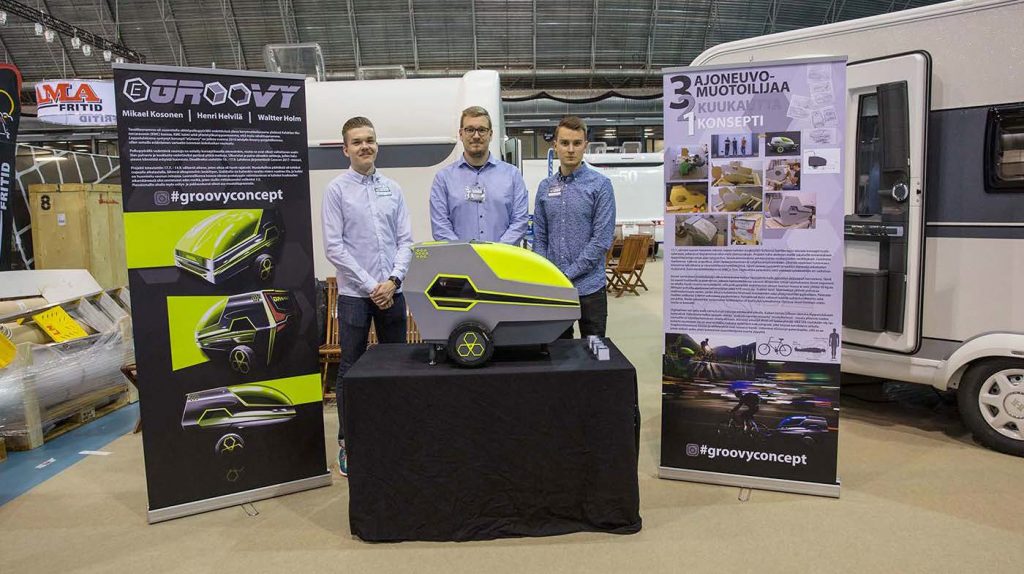 SaveSave