2015 is the year that our first Vehicle Design students will graduate. Vehicle Design has always been part of our curriculum here, but 4 years ago we began teaching it as a full time Bachelors level degree. After 4 years our students reach a high level of competence, and to showcase their skills they collaborated on a project led by a professional car designer. The project gained recognition in the automotive design world, being featured on Auto&Design Facebook page and kickstarting a lot of local press attention too.
Our student's brief was to create a new benchmark for a premium electric vehicle segment in the year 2025. It was to be branded Mercedes-Benz.
After three intensive months of design studies and weekly concept development stages, here is the final design.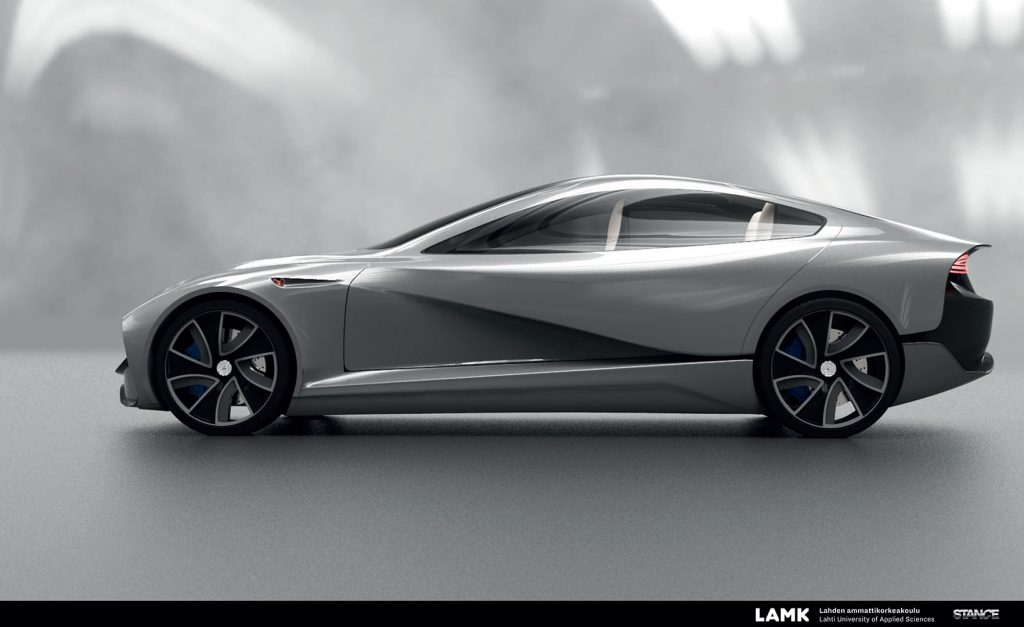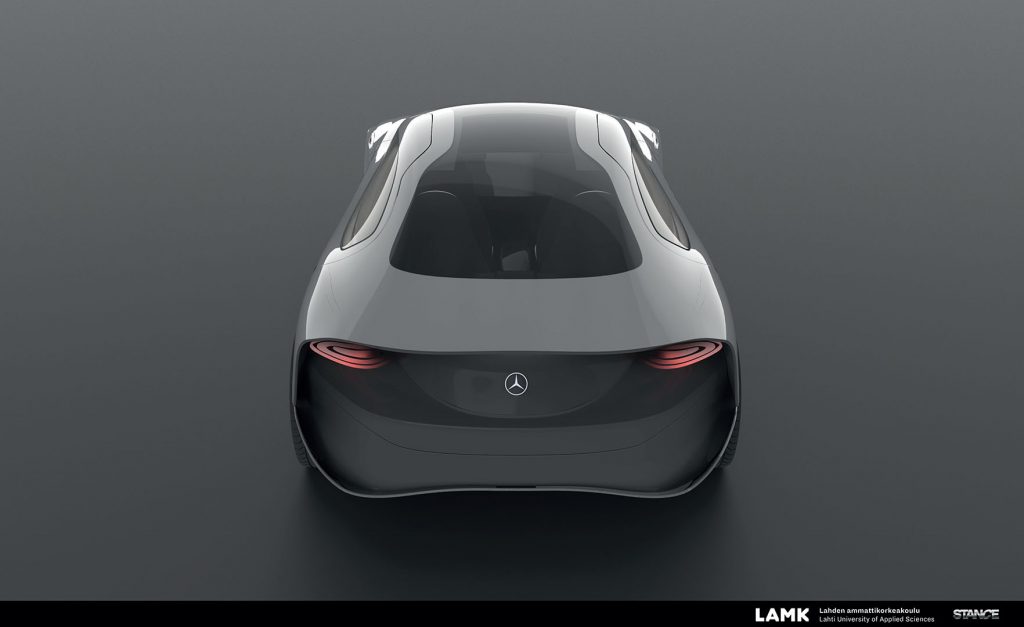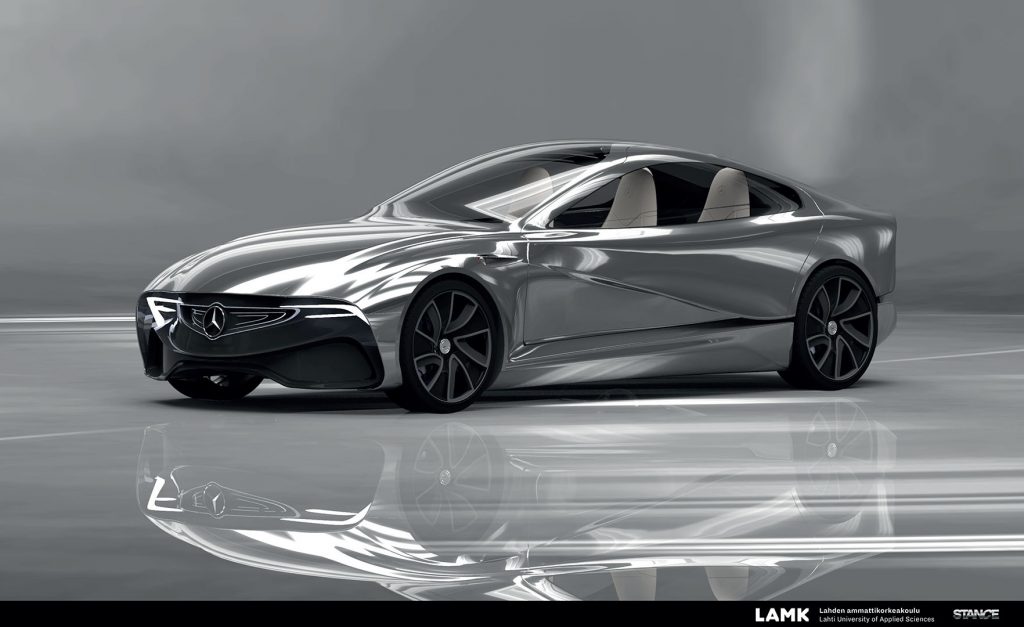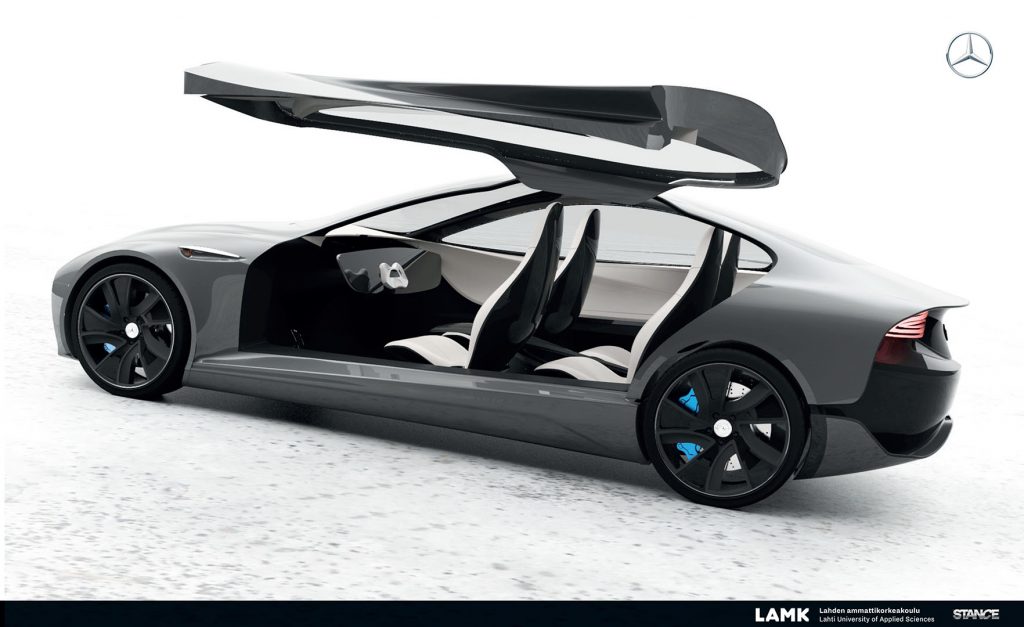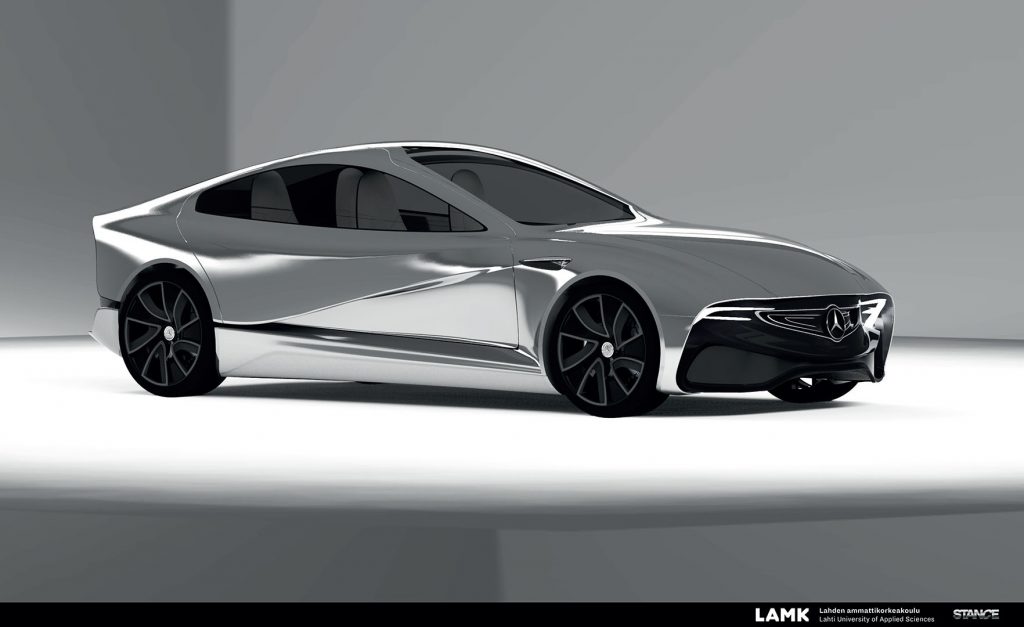 The story of the design is shown at Behance, or in the following gallery.