The recent outbreak of Covid-19 has posed urgent challenges to businesses within the Travel and Tourism industry: the changing consumer behavior and their new purchasing habits and expectations for products and services, which have given dramatic rise to personalized advertising (Jernigan et al. 2021). A successful personalized advertising strategy necessitates efforts from businesses to accurately identify factors to improve customers' attitudes towards and acceptance of it (Deloitte 2021). Thereby, a quantitative study (Ho 2021) was carried out by the end of June 2021 identifying critical factors influencing customers' attitude and acceptance of personalized advertising. Suggestions from the study can be applied by companies to attain positive attitude and acceptance towards personalized advertising from targeted customers.
Audio-visual personalized advertising is up in demand
Customers expect personalized advertising to be more informative, entertaining, and visually attractive. Specifically, the entertainment aspect of personalized advertising should be taken seriously by adding games, jokes, graphics, and memorable jingles to advertisements. Likewise, information in personalized advertisements should be up to date with the latest trends to grab customers' attention. Further, using few words or a combination of words and images and (or) sounds will assist in enhancing the informativeness of personalized messages. Besides, more efforts should be put on the visualization of personalized advertisements by adding more images within texts, combining color philosophy with advertising visual design, developing brand vectors, etc. (Ho 2021.)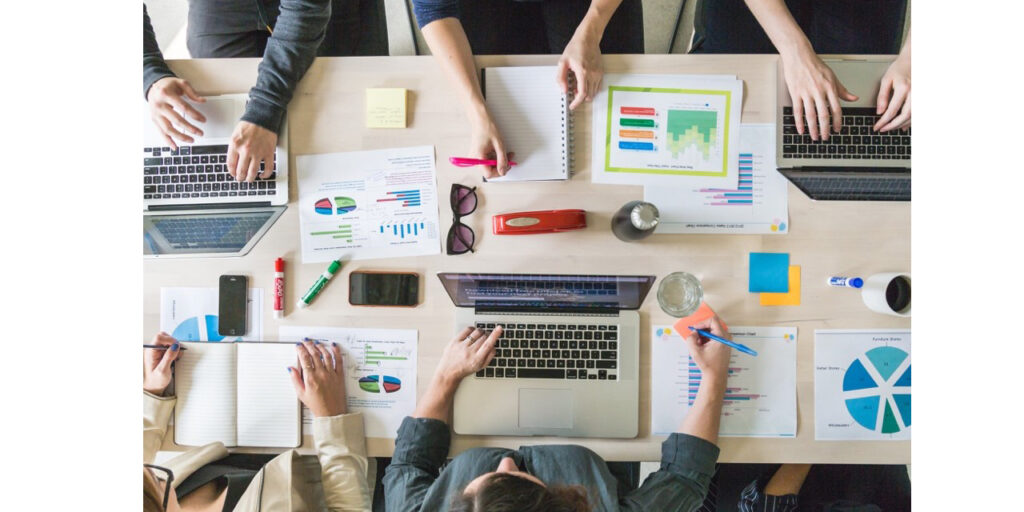 Avoiding ad irritation
Personalized advertising may cause irritation to customers because they offer low fit with their needs and (or) appear at an Personalized advertising may cause irritation to customers because they offer low fit with their needs and (or) appear at an overwhelming frequency and (or) raise concerns of personal privacy infringement (Baek and Morimoto 2012). As a result, it can lower the chances of personalized advertisements being considered and accepted by customers. Managers and advertisers should avoid sending ads en masse, without regard to the interests of their target audience to avoid irritation, distrust, and frustration from customers. (Ho 2021.)
Authors

Nhi Ho is a graduate student of Tourism and Hospitality Management at LAB University of Applied Sciences. Her focus lies in marketing and communications, advertising, and digital innovations.

Sami Lanu is Senior Lecturer at LAB University of Applied Sciences. He specializes in the world of international business and digital innovations.
References
Baek, T. & Morimoto, M. 2012. Stay Away From Me. Journal of Advertising. Vol.41(1), 59-76. [Cited 09 Dec 2021]. Available at: https://doi.org/10.2753/joa0091-3367410105
Deloitte. 2021. The future of hospitality: Uncovering opportunities to recover and thrive in the new normal. Canada: Deloitte. [Cited 09 Dec 2021]. Available at: https://www2.deloitte.com/content/dam/Deloitte/ca/Documents/consumer-industrial-products/ca-future-of-hospitality-pov-aoda-en.pdf
Ho, N. 2021. Investigating Factors Affecting Customers' Attitude and Acceptance of Online Personalized Advertising – The Case of The Hotel Sector in Viet Nam. [Cited 09 Dec 2021]. Available at: https://urn.fi/URN:NBN:fi:amk-2021121425879
Jernigan, D., Padon, A., Ross, C. & Borzekowski, D. 2021. Self-Reported Youth and Adult Exposure to Alcohol Marketing in Traditional and Digital Media: Results of a Pilot Survey. Journal of Alcoholism: Clinical and Experimental Research. Vol.41(3), 618-625. [Cited 09 Dec 2021]. Available at: http://doi.org/10.1111/acer.13331
Images
Image 1. Henry, M. n.d. Business Team Meeting in Boardroom. [Cited 09 Dec 2021]. Available at: https://burst.shopify.com/photos/business-team-meeting-in-boardroom?c=business